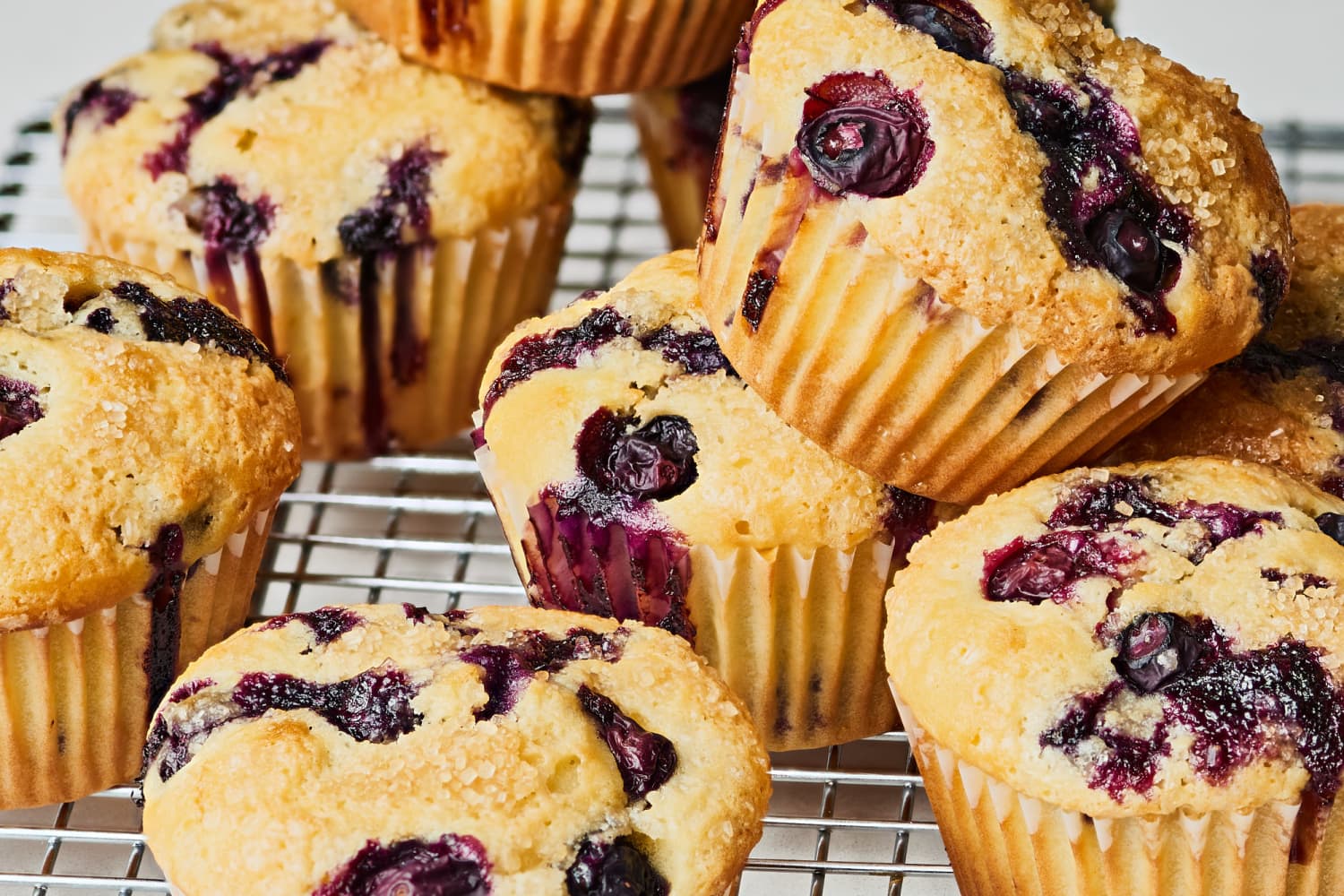 My first job in food was at a bakery in my college town. I spent evenings after class shaping baguettes by hand, swirling cinnamon raisin loaves, and mixing muffin batter for the morning breakfast rush. It was there that I decided that muffins — with their fragrant aroma and almost endless flavor options — were the perfect breakfast. It's also where I learned that the secret ingredient for beautifully domed bakery-style muffins is something you can't buy: time.
Give the Muffin Batter a Rest by Mixing It in Advance
At the bakery, we'd mix up muffin batter and refrigerate it overnight for the early shift to bake the next morning. That resting period is what makes muffins from your favorite coffee shop look and taste better than anything that's come out of your oven. But why is that?
As muffin batter rests, the starches in the flour have more time to absorb the moisture from the eggs and liquid in the batter. As a result, the starches swell, giving the batter a thicker, more robust consistency. You know how gluten develops slowly overnight in no-knead bread recipes? The same goes for muffin batter. The gluten that develops overnight is enough to support the tall, domed structure of the muffins without making the breakfast treats tough.
If You're Planning to Rest Muffin Batter, a Few Tips
10 Muffin Recipes We Love