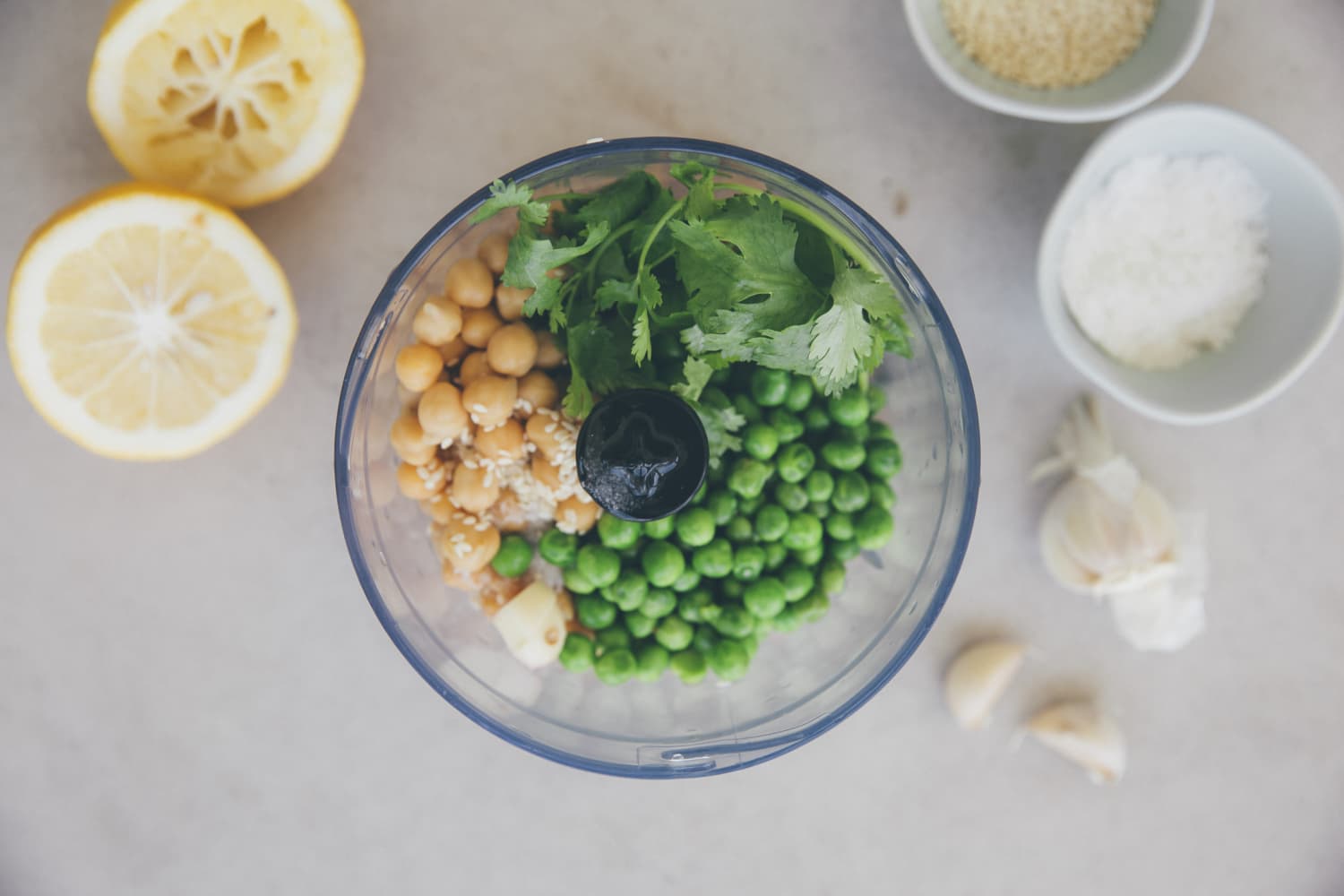 We independently select these products—if you buy from one of our links, we may earn a commission.
One of my firmest-held kitchen beliefs is that most home cooks don't need to buy an expensive food processor. I don't always go the cheaper route when it comes to other kitchen tools; I do think there are some things that are worth spending a little more money on. That Le Creuset Dutch oven? Worth the price tag. That KitchenAid stand mixer? It's a classic for a reason. But a food processor that costs $350? That's just not something I need.
What I love about the Black + Decker food processor is that it's just plain simple to understand. It comes with two buttons: On and Off/Pulse. It also only has two attachments: the chopping blade (the thing people probably use most) and then the slicer/shredder for cheese and vegetables. That's it. Nice and simple.
If you're like me and really just want a food processor for dips and nut butters and to finely chop things, then you just don't need something that's overly complicated. The fuss-free Black + Decker food processor does all the things I need for a food processor to do: It chops things with ease and helps me make a batch of lemon-y whipped feta in no time.
I also particularly love how lightweight the Black + Decker food processor is — it's less than five pounds, which means it's not a total pain to lug out. The Black + Decker food processor is also easy to clean because there aren't that many parts to begin with.
Is this the food processor for the person who thinks they'll use it to prep something for every meal? Maybe not. If you're a diehard food processor person, something on the higher end might be better for you (this is the one that my fellow editors suggested in our list of Kitchn Essentials). But for most home cooks looking to make perfect pesto this summer, I think this $35 one is the way to go.
Do you love your food processor? Tell us why in the comments!