Products You May Like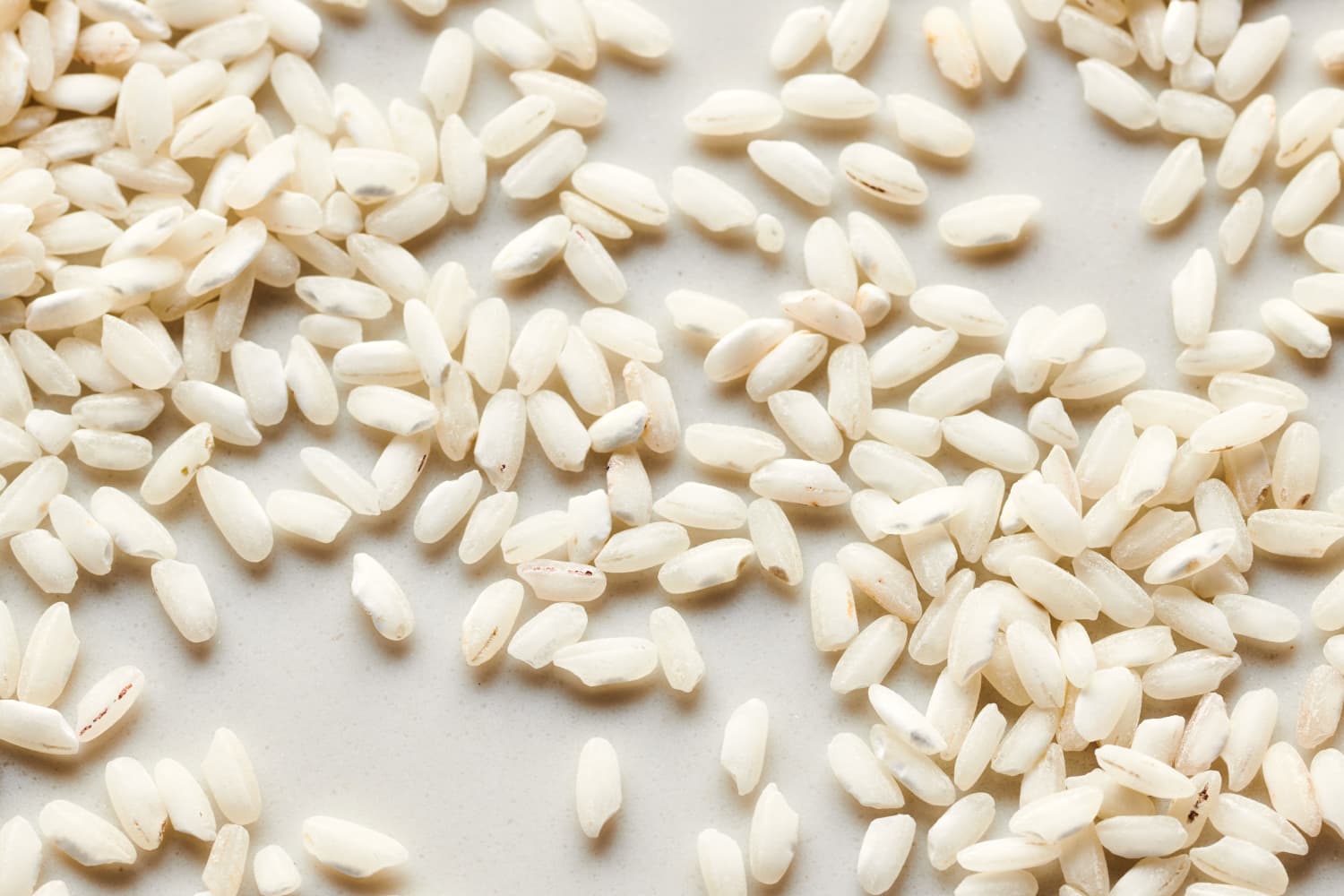 The world of medium-grain rice is vast and varied. It includes both whole-grain rices, like black and brown rice, as well as white rices, like Arborio and Calrose. For help navigating the complex field of medium-grain rice, read on for all you need to know about choosing, cooking, and eating the popular grain.
What Is Medium-Grain Rice?
As its name implies, medium-grain rice falls between long-grain and short-grain rice, size-wise. The grains are about two to three times longer than they are wide (compared to long-grain's four to five times). When cooked, medium-grain rice tends to be moist, tender, and slightly chewy, and instead of a fluffy, separate texture, the grains usually stick together a bit because they release more starch than long-grain rices. The most common types of medium-grain rice include Arborio, Valencia, carnaroli, and bomba — white rice varieties that are great in risotto, paella, or soups where a little thickness from the starch is welcome. Black rice and Calrose rice are also medium-grain rice varieties. And, although not as common as long-grain brown rice, you can find medium-grain brown rice at many supermarkets.
Arborio and bomba rice are sometimes confused with short-grain rices but their size, shape, and starch content make them medium-grain. While you can cook medium-grain rices as short-grain rices (say cooking Calrose as sushi rice), the same cannot be said for swapping short-grain rices for medium-grain cooking methods.
How Should You Cook Medium-Grain Rice?
Stovetop? Oven? A countertop appliance? No matter how you cook medium-grain rice, we have the best methods.
How to Cook Medium-Grain Rice on the Stove
How to Cook Medium-Grain Rice in an Instant Pot
How to Cook Medium-Grain Rice in the Rice Cooker
How to Bake Medium-Grain Rice in the Oven
How to Cook Medium-Grain Rice in a Slow Cooker
How to Store Medium-Grain Rice
How Long Does Medium-Grain Rice Last?
Our Favorite Medium-Grain Rice Recipes