Products You May Like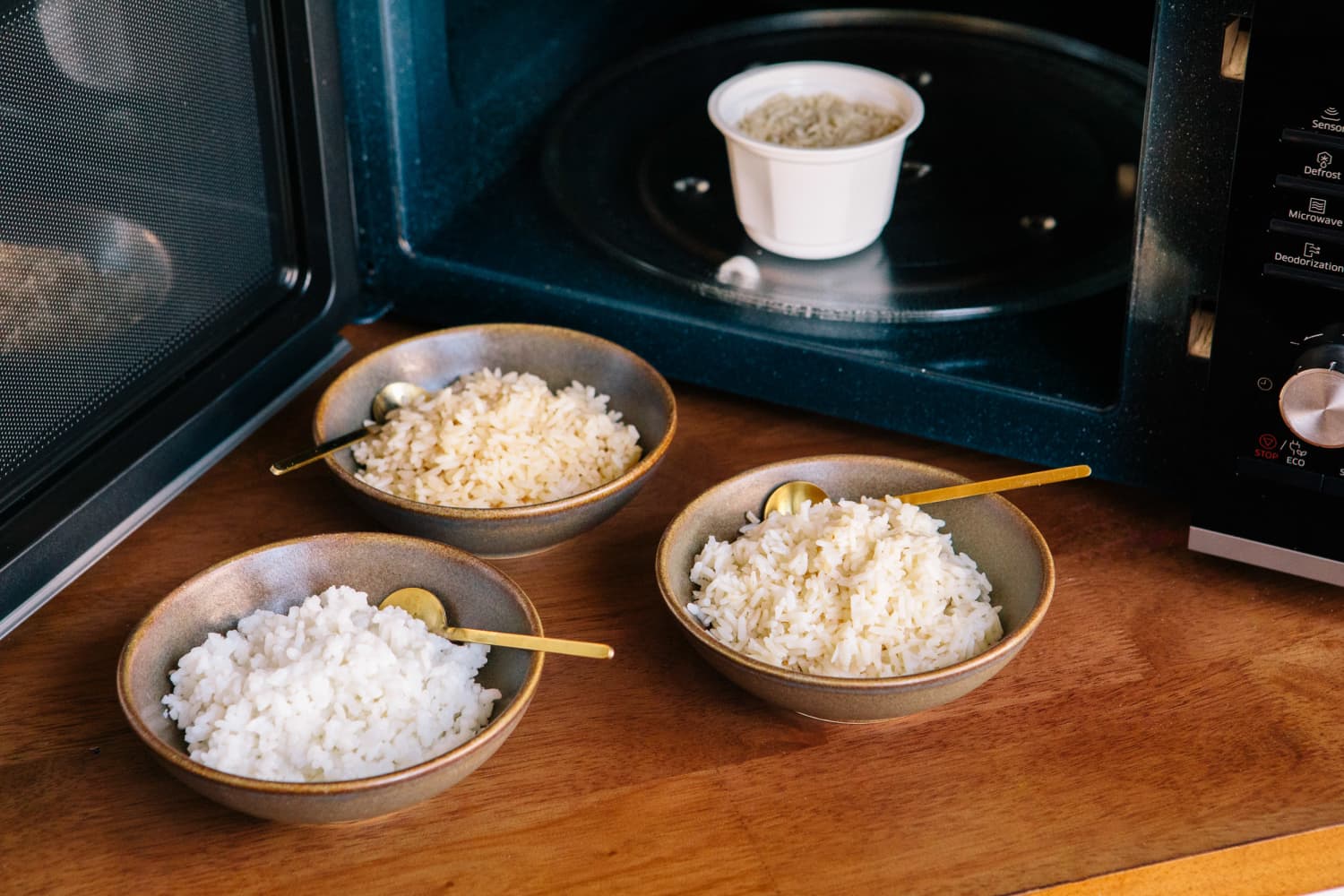 We independently select these products—if you buy from one of our links, we may earn a commission.
My roommate and I keep a giant unopened sack of white rice above our fridge. While rice is something I make on the regular, I've always thought of that particular bag as our "just in case rice." As in "just in case we have nothing left in the house." But when the occasion arises, will I really be in the right headspace to rinse, boil, steam, and fluff?
While regular stovetop rice isn't really that hard to make (it's a daily routine for so many people!) it does take around 25 minutes from start to finish. For me, a microwaveable version is just better in a pinch. It's certainly handy on a busy weeknight. In fact, those microwavable pouches and bowls of white rice are life-savers any day of the week.
Which brings me to my latest deep question: What's the best microwavable white rice out there? I had to find out, so I staged a taste test and picked up as many different versions as I could find in grocery stores. I picked up cups, shelf-stable pouches, and frozen bags — and then I got to work.
How I Tested the Microwavable Rice Options
I split the brands into two categories, just for the sake of organizing: those that required additional water to rehydrate, and those that were completely hydrated and only needed to be heated. I made each package according to the directions and noted how easy they were to make, any issues with the microwaving (for example, did they boil over? Did anything burn?), and of course, taste and texture. If we're talking sheer ease of preparation, the heat-and-eat options reign supreme — and one came out on top as the clear winner, which I'll certainly be buying again.
The Best Microwavable Rice: Birds Eye Steamfresh Selects Long Grain Rice ReadySteam
I liked that the microwaveable bag allows for steam to escape (no bubbling over!) and the cook time was only three minutes. If you're looking for a super-quick rice option, Birds Eye is bullseye. It will never replace rice cooked on the stovetop, but it's a great option when rinsing, boiling, steaming, and fluffing feels like too much.
Do you have a go-to microwaveable rice brand? Tell us about it in the comments below!