Products You May Like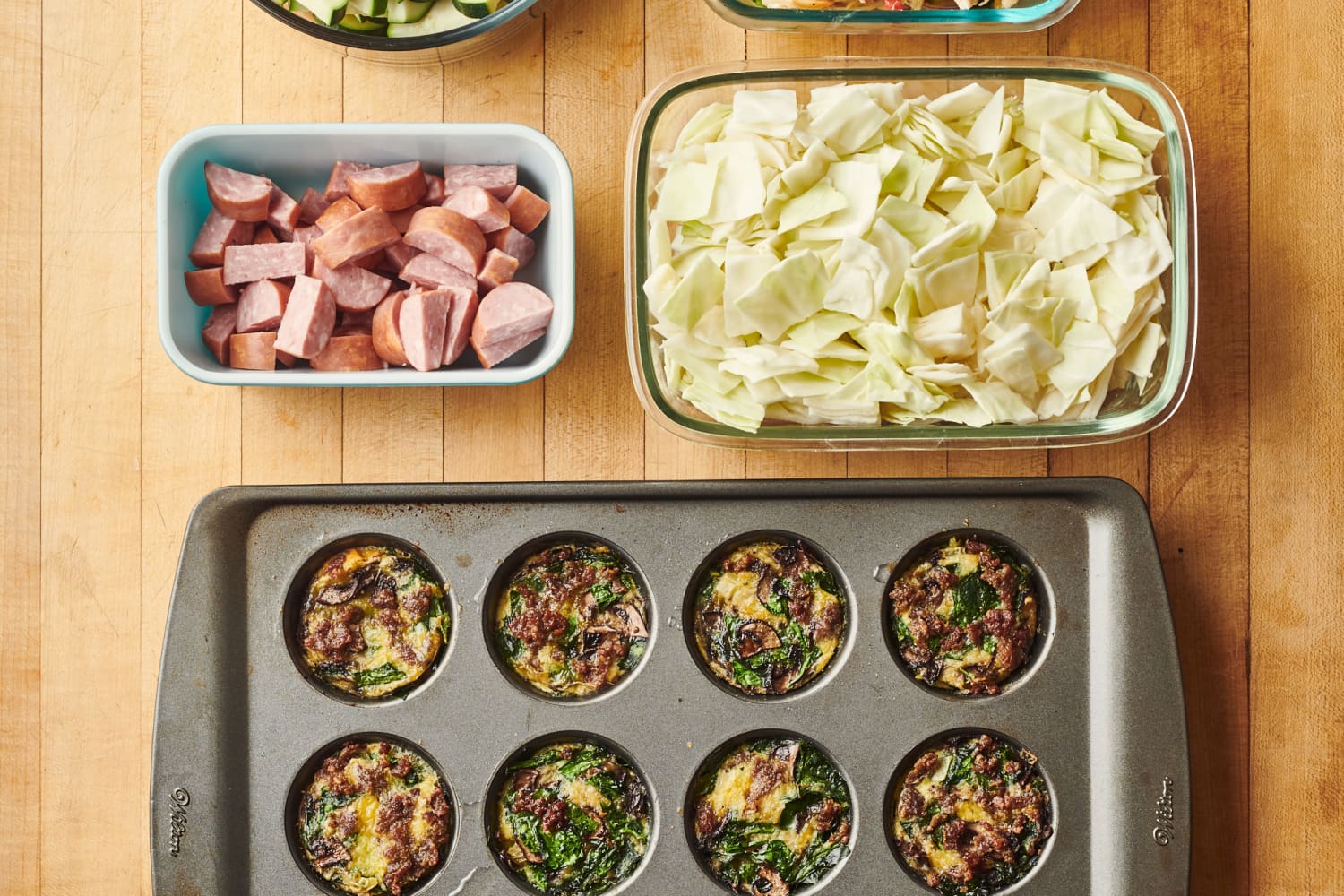 We independently select these products—if you buy from one of our links, we may earn a commission.
Does it feel like you're always eating the same thing on repeat while managing your macros? Sometimes all it takes is a little fresh inspiration to kick things up and break out of the rut. This meal plan does exactly that, while still carefully managing your carb count. You'll enjoy easy egg breakfasts, a mix of make-ahead lunches, and easy weeknight dinners that start with a variety of different proteins.
In this meal prep plan, I'll walk you through prepping a week's worth of keto-friendly breakfasts, lunches, and dinners, and lay out everything you'll need to get it done. With about two hours of meal prep, you'll tackle all of the hands-on tasks, like chopping and slicing, as well as some of the cooking for the week. So, while there is some cooking required throughout the week, the upfront legwork is already done, which means you'll just need to grab what you need from the fridge and step up to the stove. Dinner is on the table a little faster, and there are fewer dirty dishes to clean up throughout the week. Here's how to get it done.
This week's shopping list relies on a mix of produce, dry and refrigerated pantry basics, and store-bought conveniences. Shop your pantry, refrigerator, and freezer before setting foot in the store (or opening your grocery delivery app) to avoid adding items to the cart that you already have on hand. I also used staple ingredients like olive and vegetable oils, kosher salt, and black pepper that are not listed here.
Power Hour: How to Get the Prep Done
Egg muffins are just as tasty straight from the fridge as they are warm. For a warm breakfast, heat two egg muffins in a regular or toaster oven for a few minutes. Serve each muffin with 1/2 avocado. (Net Carbs: about 4 grams)