Products You May Like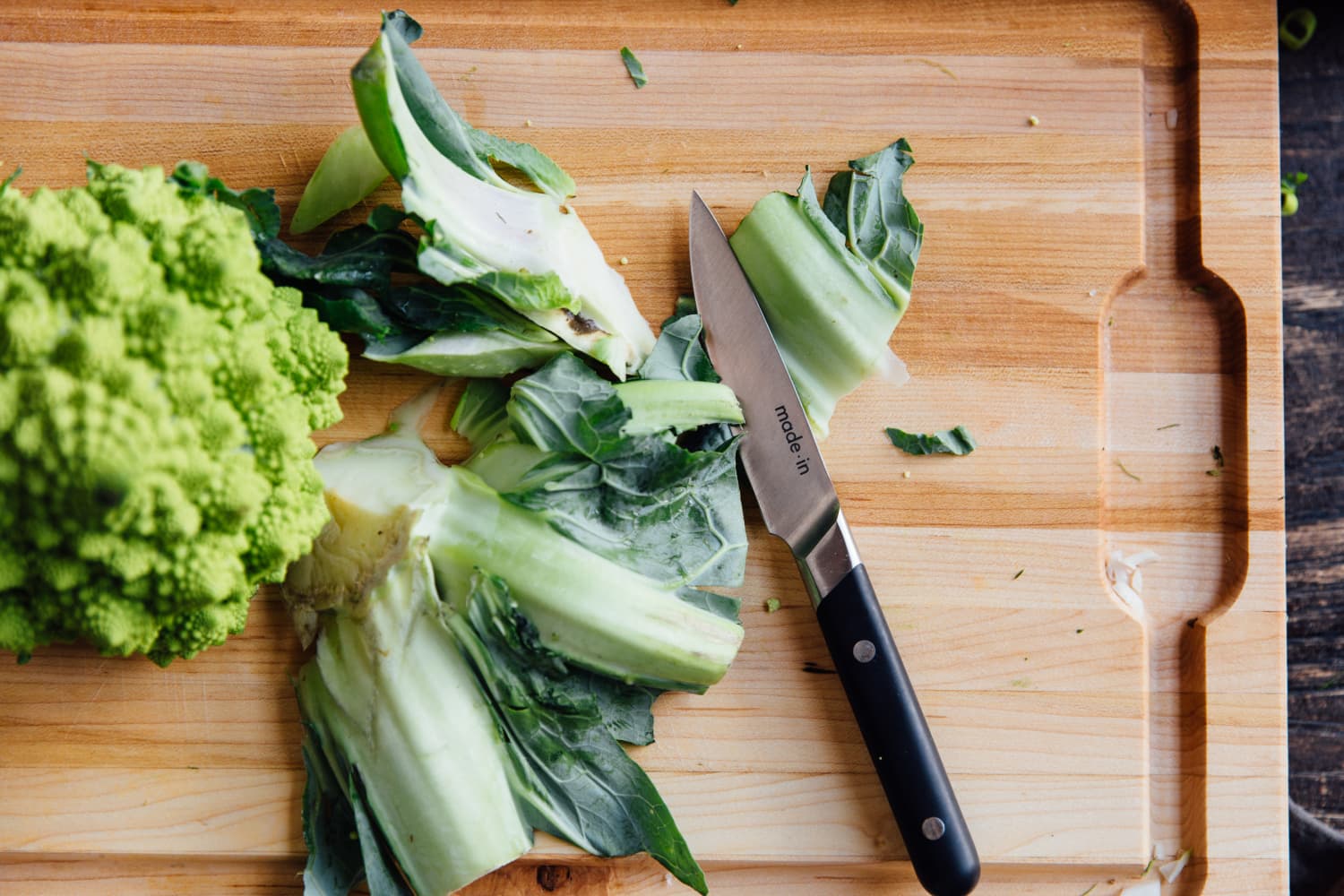 We independently select these products—if you buy from one of our links, we may earn a commission.
Well, Made In is back at it again, but this time, all eyes are on their Paring Knife. Previously, it was only available as part of the brand's 5-piece Knife Set, which is a solid investment for anyone starting out or looking for a uniform cutlery set. But after multiple customers inquired about purchasing only the paring knife, Made In just announced that this super-versatile knife is now available for sale individually. And the best part? It's less than $50!
Like the rest of Made In's kitchen knives, the paring knife is fully forged from the end of the handle to the tip of the blade. The blade measures just under four inches and is constructed from nitrogen-treated, premium stainless steel which gives it excellent durability and strength. If you're using a paring knife to prep an item of food in your non-dominant hand, it's very important for it to be well-balanced and comfortable. Made In's knife weighs a hefty 3.3 ounces, and is balanced so you can safely maneuver it, whether you want to supreme citrus, core strawberries, or peel vegetables. It's also perfect for fine work like mincing shallots, cutting razor-thin garlic slices, and deveining shrimp.
The paring knife is offered in Made In's rich, Pomme Red color that's easy to spot in a knife block or a drawer, as well as the more traditional Truffle Black. So, you can match your current knife collection — or not!
Of course, if you decide you need to upgrade all of your knives, you can always pick up one of Made In's Knife Sets. It includes the paring knife, as well as an 8-inch chef's knife, a serrated bread knife, a 6-inch nakiri knife, and the super-popular santoku knife.