Products You May Like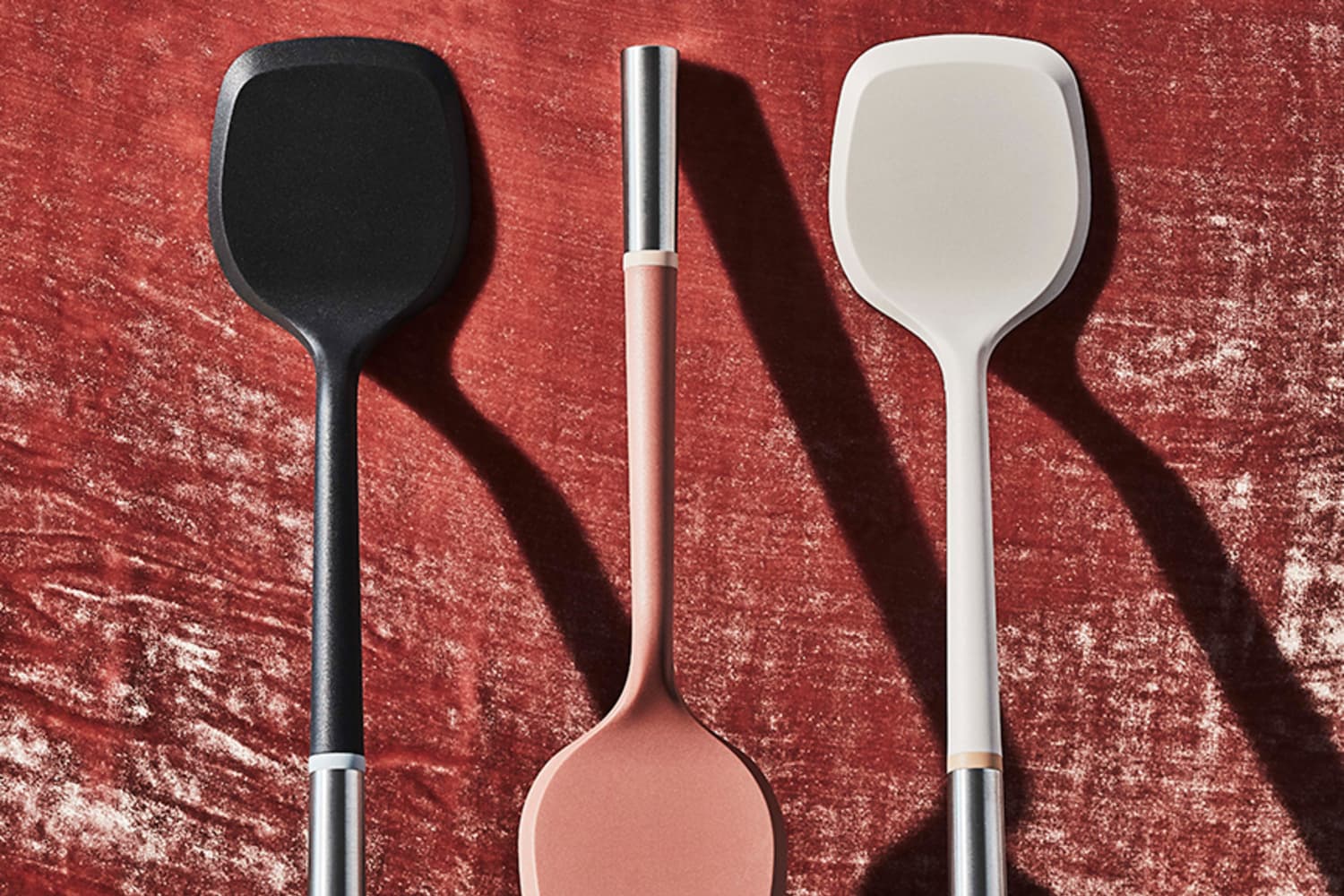 We independently select these products—if you buy from one of our links, we may earn a commission.
It's no secret that Material is one of our favorite small kitchen brands. Their fry pan, knives, and cutting boards are loved by several Kitchn editors. But lately, there's one product that we just can't seem to get enough of, so much so that it's hard to even find it in stock. Yes, we're talking about Material's incredibly popular Soft-Edge Turner that keeps selling out (thrice so far!). If you've been waiting for your chance to snag the handy $15 kitchen helper, you're in luck because it's finally back in stock — in all three yummy colors.
I have been using the turner for a few months now, and it's quickly become one of the tools that I reach for all the time. It's easy to flip dosas, pancakes, rotis, and even paper-thin crepes!
So what makes the turner so good at its job? It all comes down to the clever and thoughtful design. For instance, the head has a sloped edge that makes it a lot easier to slip the spoon under delicate dishes, while the roomy width easily holds items without causing any spills. Plus, that tough, grippy handle has a slight curve to prevent it from slipping into the pan. With this turner in my hand, I feel confident to go in for tricky flips without worrying about my meal landing on the floor.
And I have to call out the turner's durability. It has an incredibly strong core that's designed to withstand high temperatures (up to 500 degrees Fahrenheit) without bending or warping. Since I use my turner for cooking, it's usually exposed to hot pans and high-heat situations, and so far there are no burns or marks; it still looks as new as the day it arrived at my doorstep. Oh, and rather than worrying about handwashing it, I can easily toss the utensil in the dishwasher with the rest of my load.
For just $15, Material's beloved Soft Edge Turner absolutely deserves a spot in your kitchen. Trust me, it's going to become your new best friend when it comes to flipping foods. There are just two teeny problems: choosing between Oyster, Blue Grey, and Terra Rosa, and making sure it's still in stock.
Buy: Soft-Edge Turner, $15