Products You May Like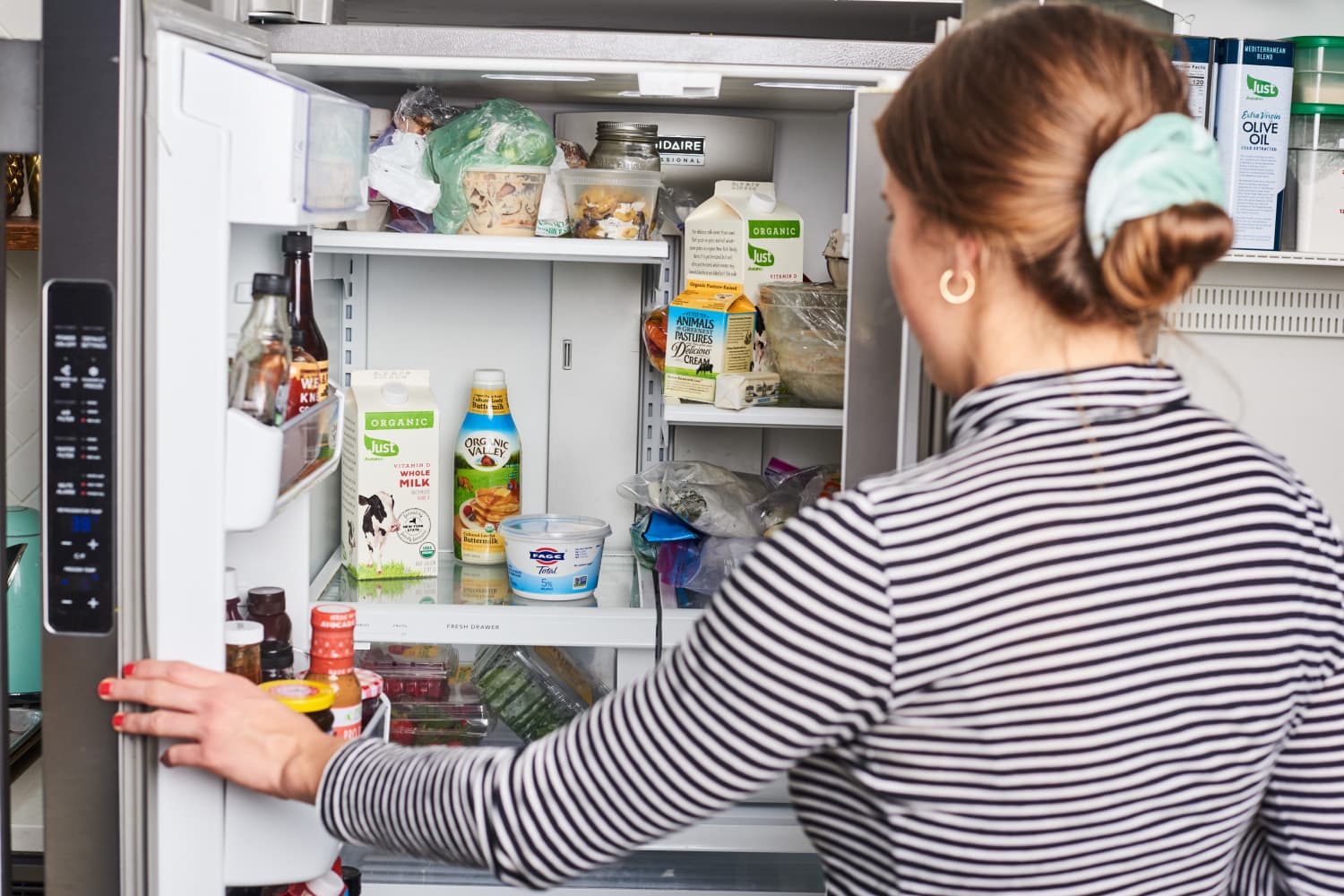 We independently select these products—if you buy from one of our links, we may earn a commission.
We've all been there. Back-to-back Zoom meetings that leave us with literally fewer than five minutes to prep a quick lunch we can gobble down at our WFH stations. If you're tired of dining on yet another ready-to-eat packet of noodles or need more sustenance than just an apple, meal delivery services are a great option. Personally, I'm a big fan of HelloFresh and GreenChef, but they still require a minimum of 15 minutes of prep and cook time. For something a little quicker (as in three minutes or less), Freshly is your best bet. In fact, it's so convenient that Kitchn's affiliate coordinator, Emily, has been relying on it since 2017. And while it's been her go-to all through the pandemic, she even plans on sticking with it once we go back to our old routines.
For the unacquainted, Freshly is a national service that delivers ready-to-eat meals right to your doorstep. All you have to do is heat and dig in. Everything is available in bundles; you can choose a plan that includes four, six, nine, or 12 meals. Depending on your specific order, each meal can cost anywhere from about $8 to $11.50. Choose your meals, select a delivery date (usually at least five days out), and once your box arrives, put everything in the fridge immediately. When you're ready to eat, just warm any meal in the microwave for about three minutes.
As for Emily, she first discovered Freshly whilst tackling health issues. She needed quick, delicious, and healthful meals that didn't require trips to the grocery store. "When I spotted an ad for Freshly, I was instantly intrigued," she says. They had a promo offer going on which would cost me a lot less than what I was spending on unhealthy take out."
It's been almost four years that Emily's been using Freshly, and she's found the service particularly helpful during the pandemic. "For weeks that I know are very hectic at work, meeting on meetings and not a lot of time to just actually step away from my little office nook (and definitely no time to cook), I always keep Freshly meals on hand," she notes. "It's such a relief knowing that even though I totally forgot to eat and it's 3:00 pm and I'm still busy, I can just heat up something really quick and keep going." And since Freshly also gives you the option to customize your meals, it's a relief for anyone with specific dietary restrictions. "Not needing to research if a certain food is gluten free or soy free is very reassuring," says Emily.
And it's not just Emily who's a big Freshly fan. Kitchn's editor-in-chief, Faith, uses Freshly occasionally and would recommend it to anyone with a new baby, new house, new job, or any other stress. "If you're watching portion sizes or want an easy button for following a dietary preference, yes, it makes it so easy and no-brainer," she says.
"Even when I go back to work, I'll have the same busy schedule that I already have now at home," says Emily. "I'll just bring the meals to work for lunch and heat them up in the microwave," says Emily. "In fact, I might even become a more frequent subscriber since I'm not a huge meal prepper. Plus, commuting is another reason that I do not want to spend cooking."
So, if (like Emily) you're looking for an easy solution to keeping fed and happy while you're stuck on Zoom calls, Freshly is a great option to have in your refrigerator. The only con is choosing between all of the delicious options.
Have you tried Freshly or another meal delivery service? Would love to hear all about it!