Products You May Like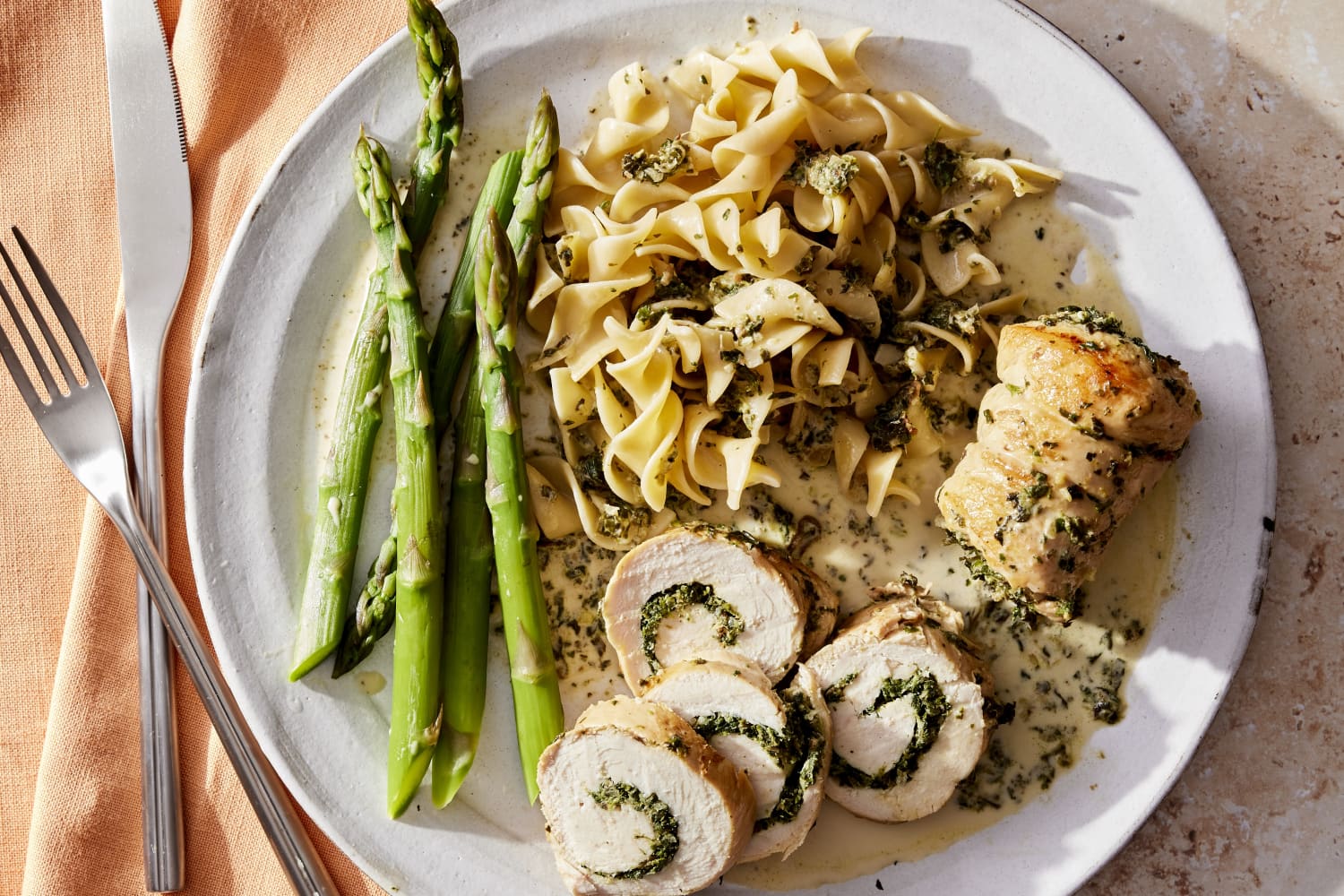 This creamy, deeply flavored chicken dish is truly something special. My best friend's mom used to make it for us when we were kids, and I had completely forgotten about it until my friend made it for us recently. Just one bite reminded me of its magic: the spinach-stuffed roll-ups are browned in butter, braised in wine, then finished with cream to create a rich and silky sauce. It's everything I crave in a classic, home-cooked meal.
I desperately needed the recipe, so I asked my friend to make it again alongside me. We put our kids down for a long nap, popped open a bottle of red, and got to work. I had assumed there was some secret ingredient or fancy technique involved, but the ingredient list is surprisingly short, and the process is easy. Sure, it takes a little time, but your patience will be rewarded with a seriously comforting and delicious dinner. I love it alongside rice pilaf, egg noodles, or fresh pasta.
Prepping the Chicken Breasts
Before filling the chicken breasts, you'll need to pound them to an even 1/4-inch thickness and then slice them in half lengthwise. Even if your grocery store offers "thinly sliced" breasts, you'll still need to pound them — you really want quite thin pieces to roll with. If you like, you can use small pounded veal cutlets instead, which is how I ate these growing up.
After filling, rolling, and tying the chicken, you'll brown the roll-ups on all sides in butter. Not only does this give the chicken great flavor, but it also creates the base for a deeply delicious sauce. Just be sure to watch the butter carefully and adjust the temperature as needed. You're looking for a deep nutty brown, but not burnt.