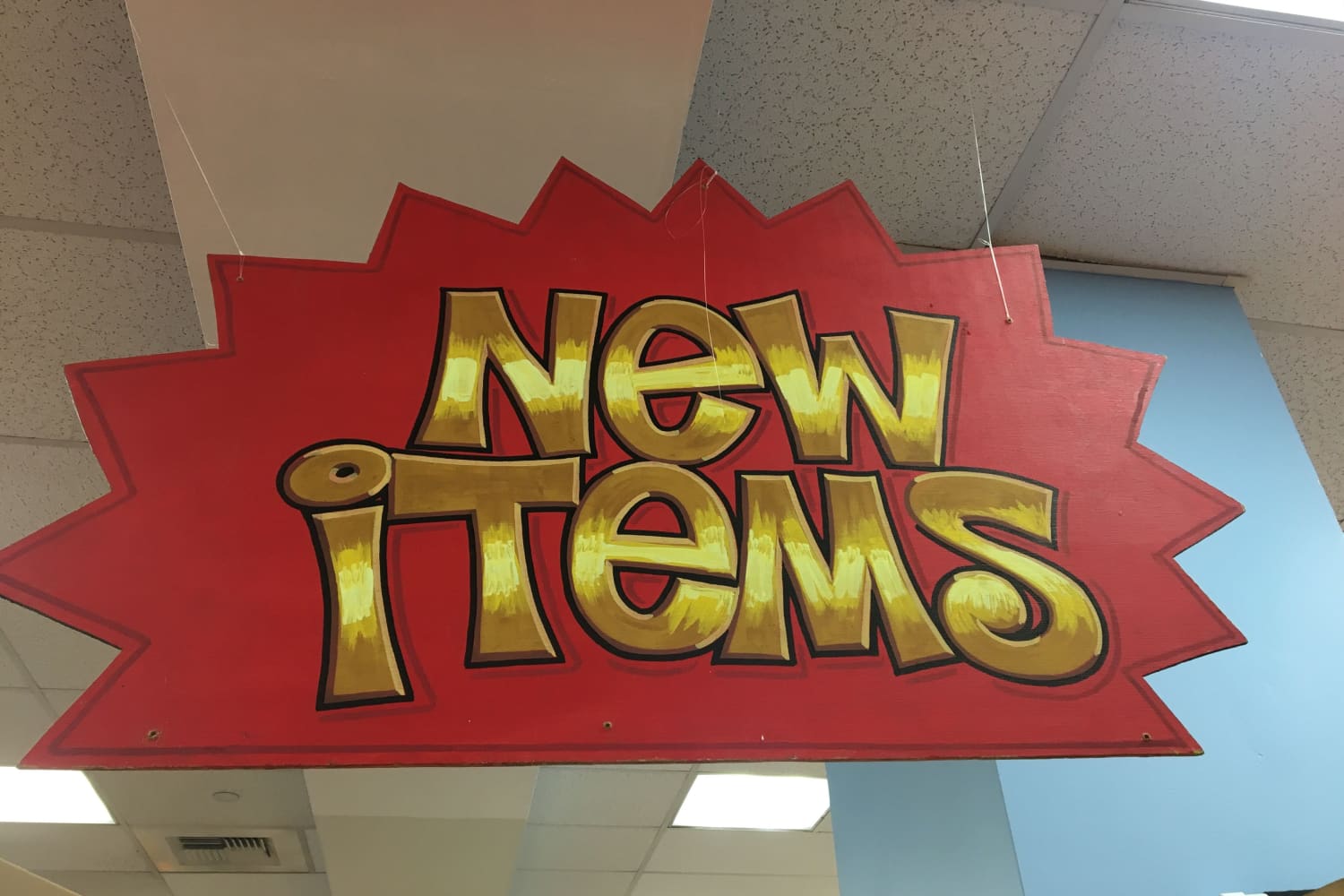 A few weeks ago, I was thrilled — and slightly confused — to see that Trader Joe's was selling a spice shaker labeled ajika. Confused because the ajika or adjika I knew in both its red and green forms was more of a hot sauce — a Georgian condiment I happily spooned onto my khachapuri and khinkali — and this was a spice. But whatever liberties Trader Joe's took, it was exciting to see a new form of spice on the shelves. And listening to the latest episode of the Inside Trader Joe's podcast, I learned it was just one of the grocer's many steps into helping people add a little more fire to their feasts.
In this week's episode, the podcast hosts (Tara Miller, "director of words and phrases and clauses," and Matt Sloan, "the product marketing guy," and guest category manager Jasmine) talk about the new spices and spicy products, which use American regional flavors and ones from around the world. Here's everything hitting shelves soon!
Similar to the Fried Onion Pieces the store sells during the holiday season, this snack consists of pieces of jalapeño peppers dusted in flour and deep-fried. Jasmine suggests using the spicy crumble on salads, macaroni and cheese, and fancy burgers, while Matt suggests spicing up a green bean casserole. The product will arrive in stores at the end of May.
Coming in a little earlier — mid-May — are the spicy dill pickles. They don't offer too much insight on what these are like, other than that they love them (even Jasmine, who admits to only being able to eat just one of these). For those who were upset at last year's discontinuation of the hot and spicy pickle chips (as in chip-sliced pickles, not potato chips), these might fill a little void in their fridge.
If you like your spice in sauce form, look for this one to land later this summer. "It's really spicy," says Matt, who suggests it as a way to spice up any boring soups. The oil is fairly simple, they say: just sesame oil and dried chilies. But there doesn't seem to be any sign of it out in the world yet, so the only thing the hosts have to say about it is in regards to how hot it is — and then it's simply: "Wow."
As I mentioned above, this one caught my eye on Instagram, although they say the official arrival date should be sometime in May. "Spicy, garlicky, and deeply aromatic," per the package, it has coriander, fenugreek, and marigold, along with the peppers, garlic, and salt. Sounds perfect for livening up any sort of bland food — eggs, potatoes, vegetables, or chicken.
Jasmine, who manages all these products, says this one is her favorite. The product comes from the same company that makes the store's Limone and Truffle Alfredo, but the idea came from them saying "Hey, there's this recipe on the internet. Can you kind of replicate that?" The spicy, creamy sauce is a deep red, with hints of fennel and plenty of hot peppers.
Which product are you looking forward to trying the most? Let us know in the comments.