Products You May Like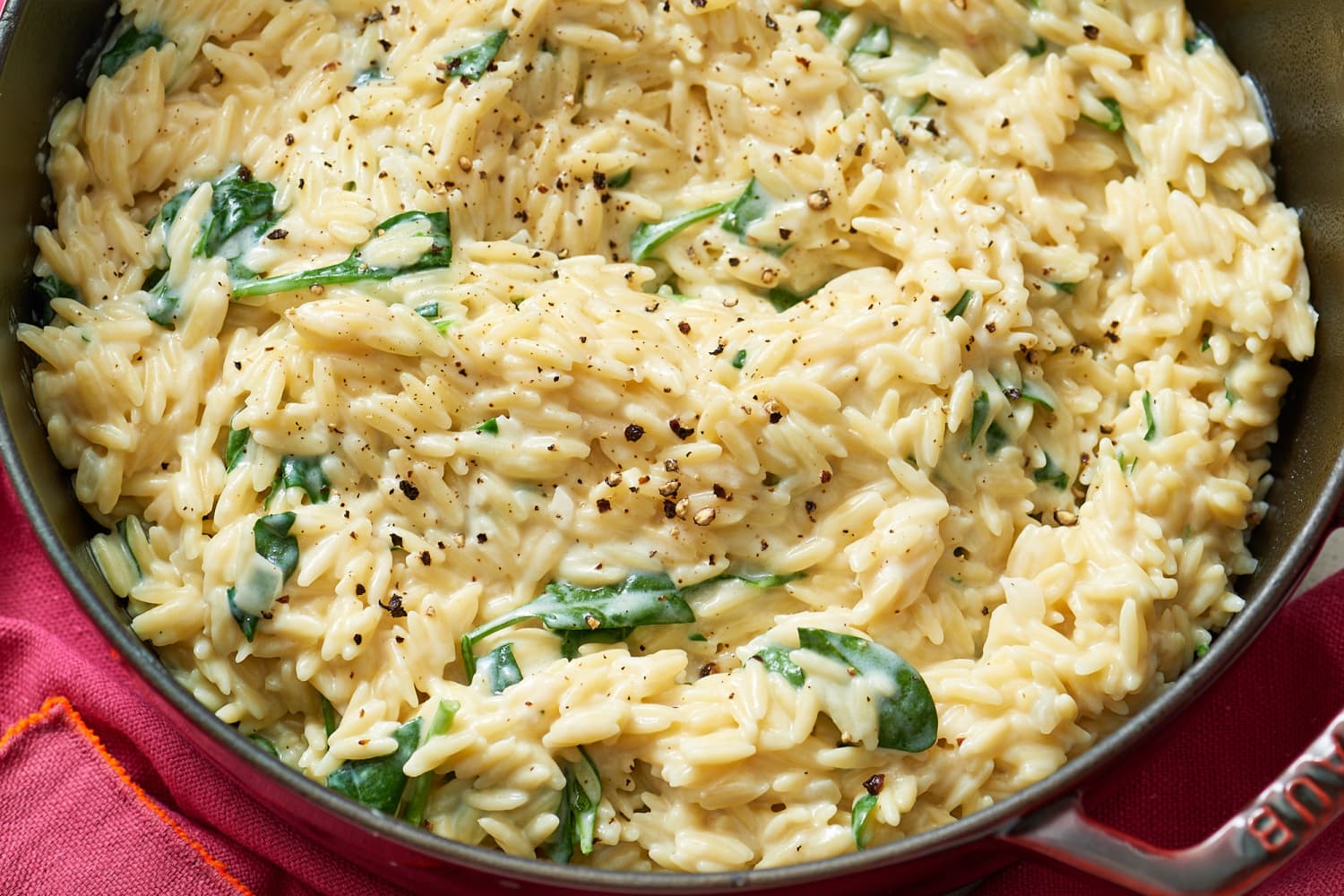 But if we never switched it up, it'd get a little boring, right? That's why I have a few favorite recipes I like to throw in the mix just often enough that they still feel special every time we make them. At the top of this list is Sheela's creamy spinach orzo.
This easy orzo looks like risotto, tastes like stovetop mac and cheese, and is practically as quick as the frozen TJ's rice. My family often serves it with grilled shrimp or fish, but meat-eaters could pair it with roasted chicken or pork chops. The simple ingredient list means I usually already have everything I need to make it, even if it wasn't part of my initial dinner plan. And every single time, it's always the best part of the meal.
3 Tips for the Best One-Pot Orzo
At Kitchn, our editors develop and debut brand-new recipes on the site every single week. But at home, we also have our own tried-and-true dishes that we make over and over again — because quite simply? We love them. Kitchn Love Letters is a series that shares our favorite, over-and-over recipes.