Products You May Like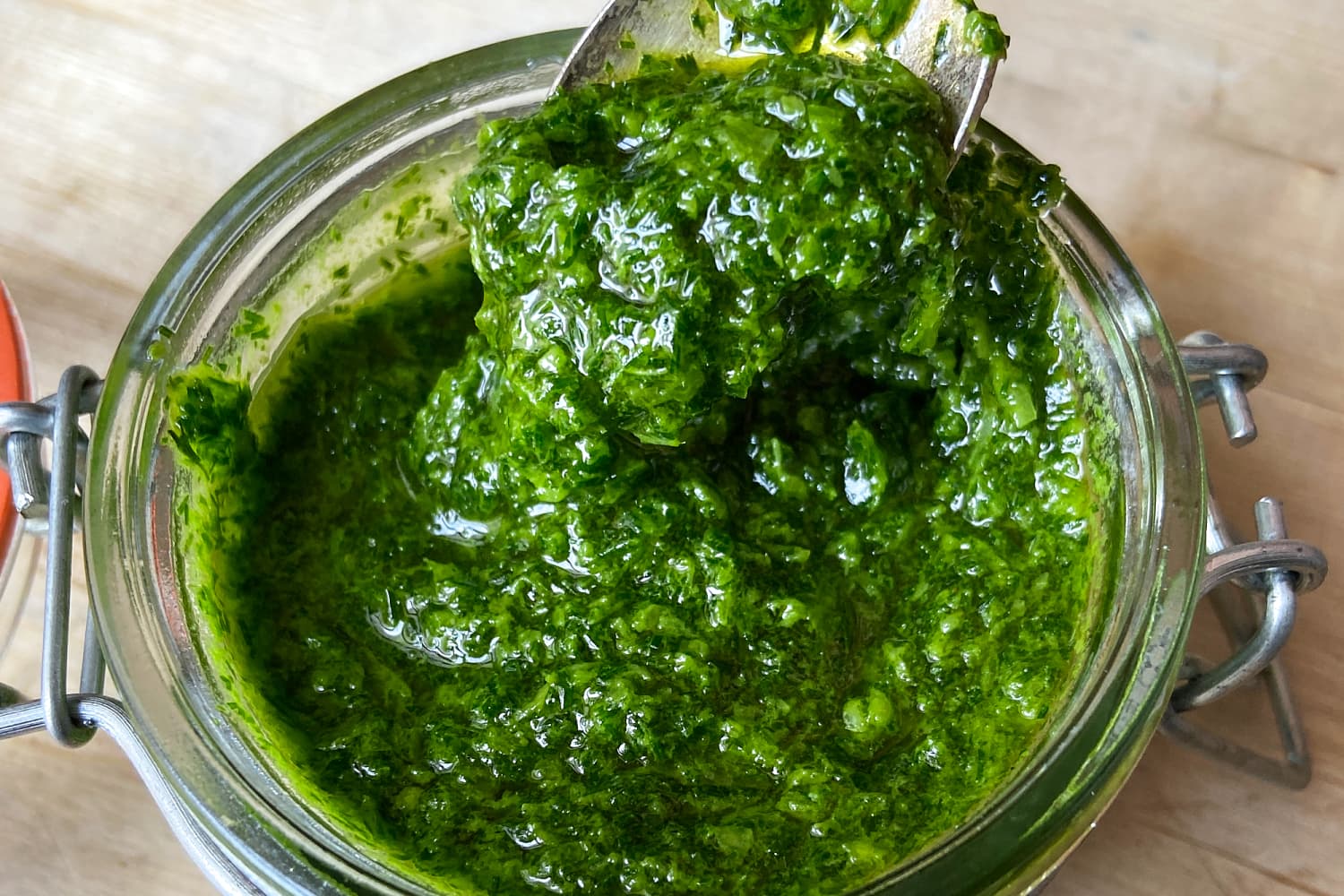 I used to have a bad habit of buying herbs, using a small amount, and leaving the rest to wilt in my fridge. But then one day I had a thought: Instead of throwing the herbs away, what if I blended them all up into an easy herb sauce? As it turns out, this was a brilliant idea. Homemade herb sauce has so many uses, and now I keep some in my fridge year-round.
How to Make an Herb Sauce with Whatever's in Your Fridge
The best part about this sauce is that you don't need a ratio or a specific recipe. Every herb sauce is one-of-a-kind! To make your own, simply follow these guidelines.
My other rule of thumb? Consider what's in season! In my house, I purchase parsley, cilantro, dill, chives, and scallions year-round, so some combination of those forms the base of my sauce. Then, I adjust based on the season. In the spring, I add ramps and green garlic. In the summer, I add garlic scapes, and oftentimes mint creeps in to add a cooling quality. Mint pairs so nicely with spring and summer produce (think: mint and peas and lamb).
All the Ways to Use Your Herb Sauce
So here's my challenge to you: At the end of the week, do not toss out your wilted herbs. Give them new life by making an herb sauce. It takes mere minutes, and it will lend an extra layer of flavor to everything you're eating.
At Kitchn, our editors develop and debut brand-new recipes on the site every single week. But at home, we also have our own tried-and-true dishes that we make over and over again — because quite simply? We love them. Kitchn Love Letters is a series that shares our favorite, over-and-over recipes.