Products You May Like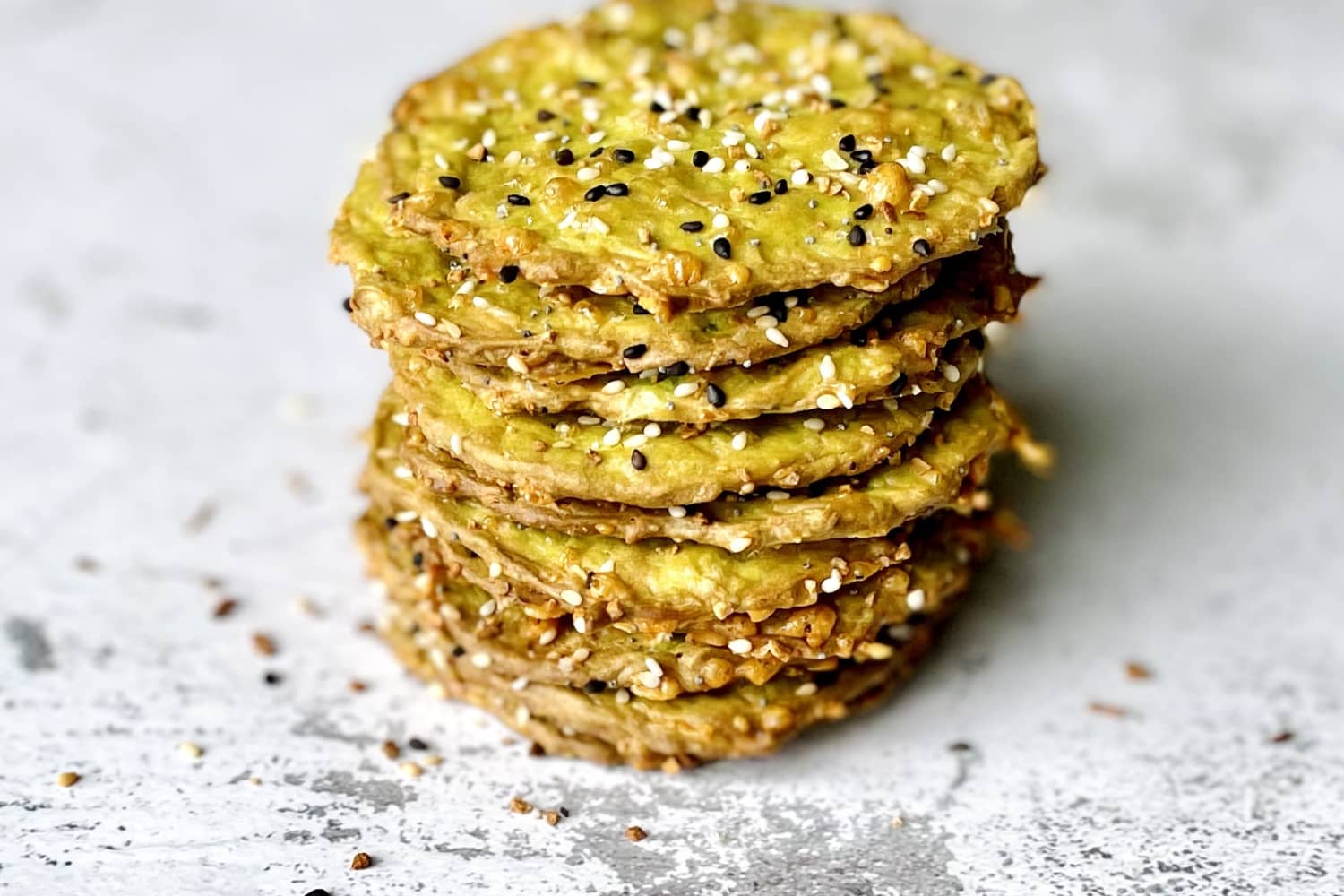 We independently select these products—if you buy from one of our links, we may earn a commission.
As an avid avocado fan, I'm no stranger to sneaking the beloved ingredient into all sorts of recipes (I'm looking at you, avocado brownies). But because I consider avocado more of a fat substitution than a flour one, some avocado recipes — including avocado chips — just don't make sense to me. Needless to say, I was initially very skeptical of these wildly popular avocado chips on TikTok.
If there's one thing keto dieters know for sure, it's that crispy chips are not the easiest thing to create without carbs. Could an avocado really get crisp in the oven?
Avocado chips are usually made with just avocados, eggs, and cheese, making them ideal for the keto diet because they offer high fat, moderate protein, and a low carb count. Whereas many keto snacks are made of meat — like bacon or pork rinds — and lack fiber, avocado chips are fiber-packed and vegetarian. So while I doubted that these ingredients could result in a crispy chip, I was intrigued their meat-free nature.
It was with a heaping scoop of indignation that these low-carb chips came together in my kitchen. Here's how it went.
How To Make TikTok's Avocado Chips
To make these chips, you'll mix together mashed avocado, shredded Parmesan, and 1 large egg. Scoop into 10 dollops on a parchment lined baking sheet, flatten with a spatula, sprinkle with Everything But the Bagel seasoning, and bake at 350°F for 30 minutes.
My Honest Review of Keto-Friendly Avocado Chips
A lot of recipes for avocado chips call for lemon juice, which adds tang and Vitamin C, and helps keep the little guys from oxidizing and turning brown. Because this recipe didn't include it, I didn't have a lot faith that they'd hold up well for days. But as it turns out, I wasn't able to test this theory out — there was no way these chips would last that long.
That's because I have to admit that these avocado chips were delicious, and plenty crunchy. The Parmesan totally wins over the avocado in texture! Taste-wise, avocado chips are like a cheese omelet in crunchy, thin form. They're a bit salty, and the avocado flavor is not prominent. That means that even if you aren't a big avocado aficionado, you're still likely to enjoy these.
I can see using the chips as a base for a lot of different things. They'd be great for nachos, turning into tacos, or even possibly the world's smallest taquitos — if you tackle them quickly enough out of the oven while they're still flexible.
My 3 Tips for Making Avocado Chips
Have you ever tried making avocado chips before? Let us know in the comments!