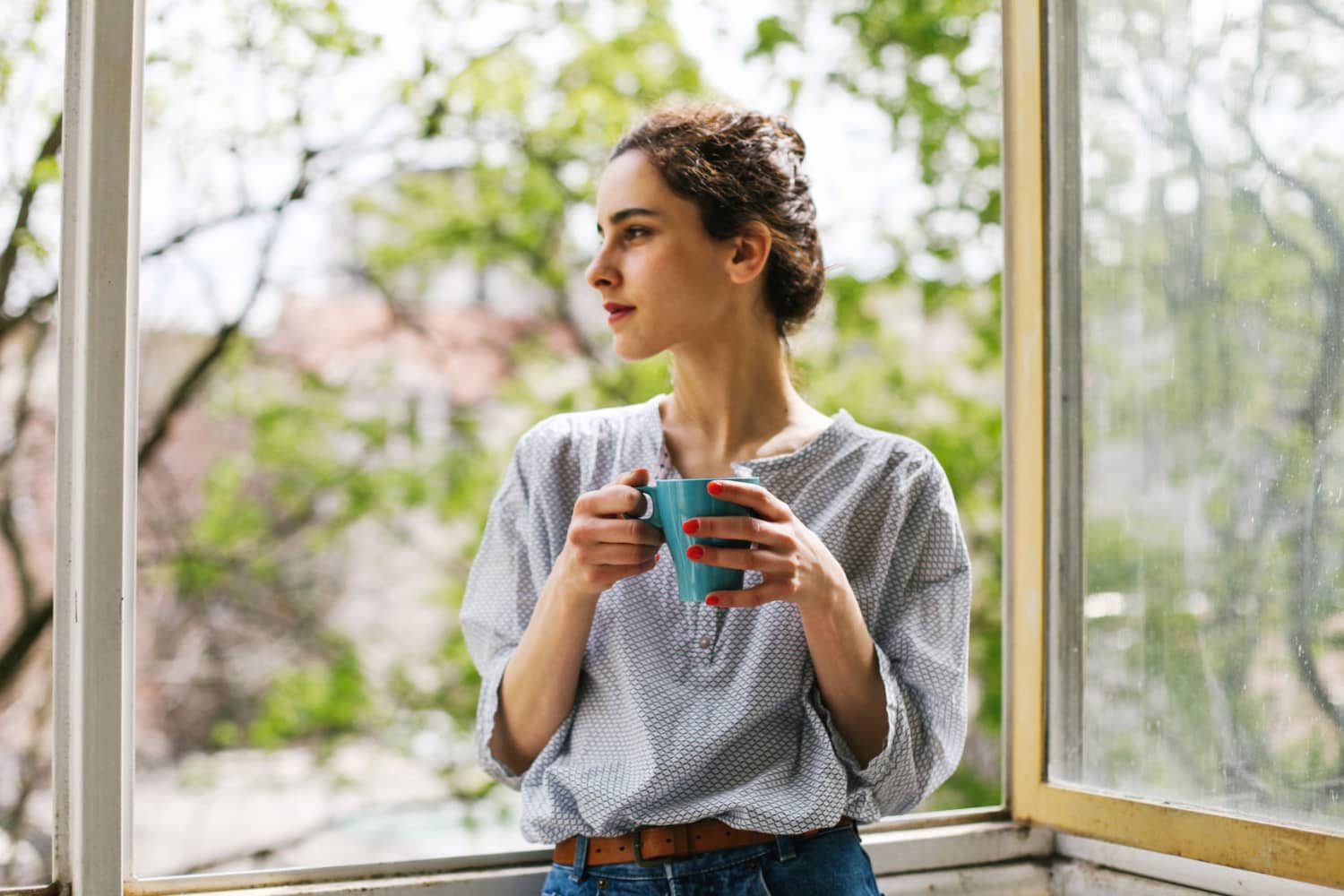 We independently select these products—if you buy from one of our links, we may earn a commission.
At first glance, this thing seems incredibly complicated and very intimidating. (Again, it was designed by a super-smart Stanford University professor!) But it all becomes very clear as soon as you take a step back. You simply put a paper filter in the bottom chamber, add the grounds (sized somewhere between fine espresso and grittier drip machine) and water, and stir and steep (for 10 seconds for hot coffee and 60 for cold brew). Then you get to do the fun part: Push the plunger. Oh, and then drink the coffee (either as is or with more water or milk).
Although I am far from a professional coffee taster, I've found that French press coffee is my preferred method, in terms of flavor (it makes smooth, dark coffee, with very little bitterness). But I hate French presses, because I hate cleaning them. It's basically impossible to scoop out all the grounds and I know that coffee grounds are one of the worst things you can put down your drain. During each cleaning session, I'd worry, Is this going to be the time I finally clog these old pipes? The Aeropress makes smooth coffee to rival my French press (in less time, too) and is so much easier to clean.
Once you've brewed the coffee, you take off the filter chamber and use the plunger to push out ALL the grounds right into the trash. The rubber seal scrapes almost every last ground out of the device and into the trash. If there are any bits lingering, I'll just use a piece of a napkin to grab them. I'd be shocked if more than five grounds, total, have made it into my sink in the weeks since I've started using the Aeropress.
Travelers and campers love it because it's so small. Coffee connoisseurs love it, and Amazon shoppers have given it a 4.8-star rating.
There are three little complaints I've heard, but don't necessarily agree with. One being that it's made out of plastic (I have no rebuttal to this, if you really hate the idea of more plastic, maybe try a glass French press or the Chemex?). I've also heard people complain that having to buy special filters is a bit of a drag, but that's not unique to just this gadget and you can get a reusable one. Finally, there's the issue that this doesn't exactly brew coffee for a crowd. It doesn't technically, but if you put three three-scoop pressings into a 12-cup carafe (and top off with a little bit of hot water), you'll have the equivalent to a pot of drip coffee. And when it's just you, you'll have the perfect, non-bitter cup of American or espresso-style coffee.
What's your preferred method of brewing coffee? Tell us in the comments!