Products You May Like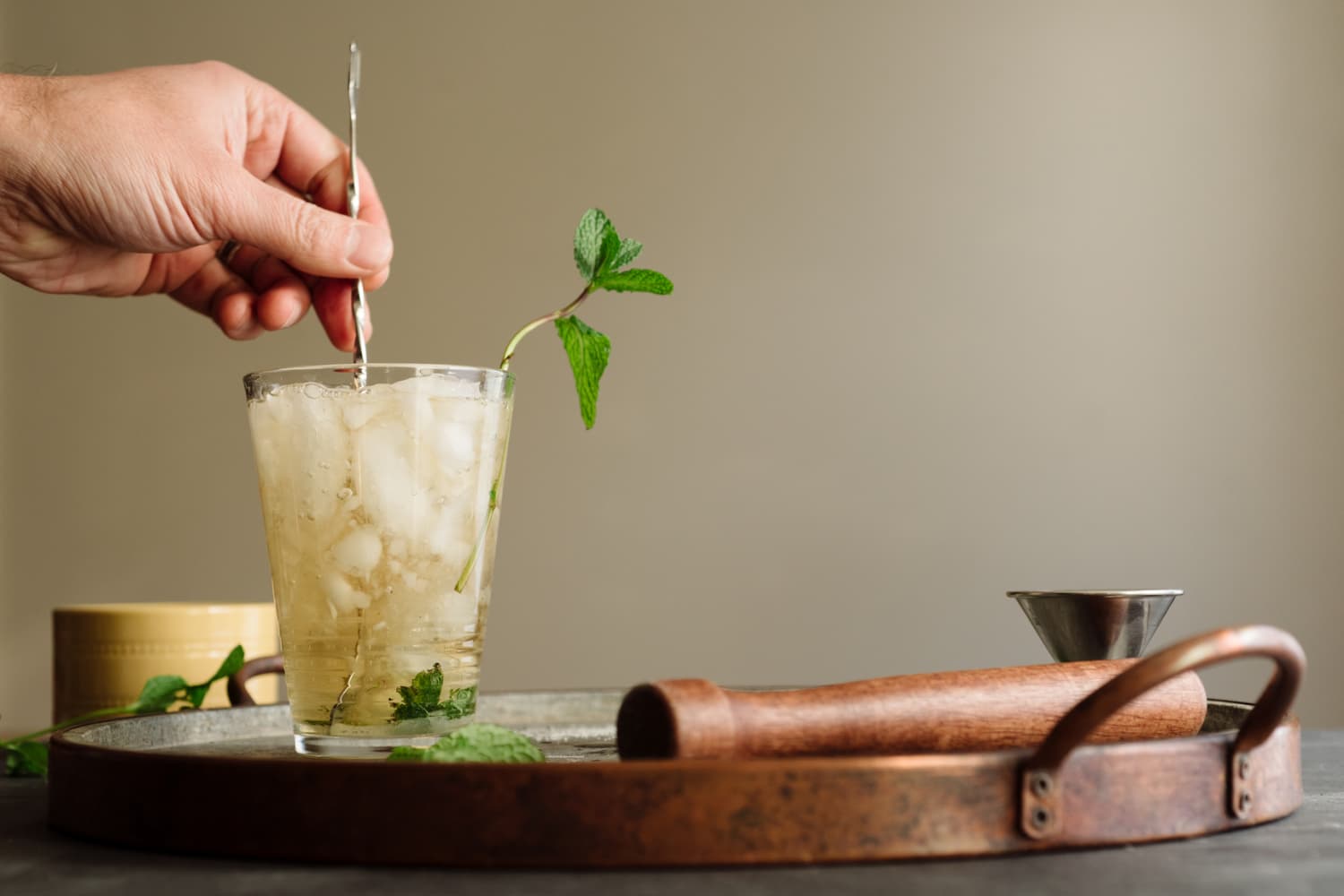 We independently select these products—if you buy from one of our links, we may earn a commission.
Mint juleps and the Kentucky Derby go together like, well, bourbon and mint. I live in Louisville, Kentucky, home of the famed two-minute thoroughbred race, and I've learned you can't get your hands on a bunch of mint starting about a week ahead of the big day because — at least in a non-pandemic year — it's all commandeered for the 120,000 mint juleps served to race fans over the big weekend.
But rising interest in alternative options for folks who are sober (or maybe just want something in between all those juleps) made 2019 the time for a first in Churchill Downs track history: Jesse Hawkins of Louisville's The Mocktail Project teamed up with Brown-Forman (parent company of Old Forester, the bourbon used in the track's mint juleps) to help Churchill Downs serve a booze-free drink every bit as celebratory as the mint julep.
It only made sense for him. The newly sober Jesse first got the idea for The Mocktail Project after seeing a crowd of 100,000+ at the Derby a few years ago. As strains of My Old Kentucky Home floated over the stands and tens of thousands of mint-garnished glasses were raised high, Jesse clutched his water bottle. He wondered whether he'd ever be able to not just attend, but also participate in cherished traditions like this.
"At the core it's about being more inclusive and mindful and sharing, whether it's the Kentucky Derby or a charity event," he said of the project he founded. So in 2019 Jesse worked with Old Forester's master taster Jackie Zykan to develop a "fun spin" on the mint julep — the first-ever mocktail offered at the Derby.
The Makings of the First-Ever Mocktail Offered at the Derby
How do you make a no-alcohol version of an admittedly very booze-forward drink? It's more about complementing it than replicating it, Jesse explained. The julep is a simple drink, and so is his version. Rather than bourbon, the base is a very strong, steeped black mint tea. The julep is also a sweet drink, so then he added Old Forester Oleo-Saccharum, basically a simple syrup with citrus, to get at those notes.
The result? A drink that's fun and tasty, and celebratory, and you can drink all day long without the impact of slogging bourbon for hours on end. It's designed to be enjoyed on its own (and was, he said, by everyone from red-carpet hosts to expectant moms to teens to folks in recovery), and/or in between traditional juleps for a more sustainable experience.
If you want to make your Derby viewing (from home!) more inclusive and sustainable this year, we've got the recipe for you. Cheers!