Products You May Like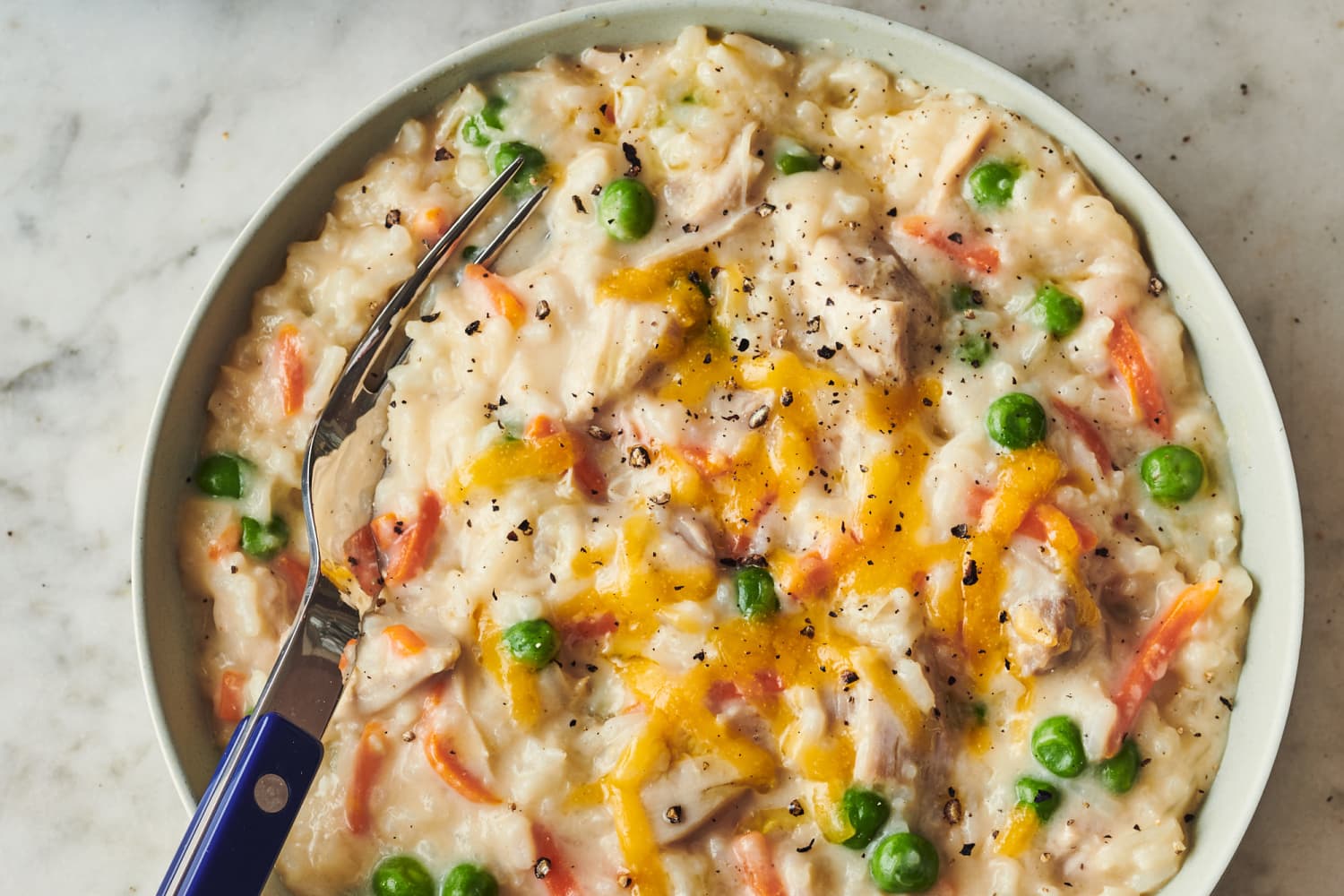 We independently select these products—if you buy from one of our links, we may earn a commission.
At my house, creamy chicken and rice is a guaranteed dinner win. I've made the comforting classic on the stovetop, in the oven, and in the slow cooker, but my absolute favorite version is made in the Instant Pot. This method gives you juicy pieces of chicken, fluffy rice, perfectly tender veggies, and a superior level of creaminess. Plus, it comes together with pantry staples, takes just a few minutes to prep, cooks in a single pot, and is on the table in under 30 minutes. Here's how to make the best creamy, cheesy chicken and rice in the Instant Pot.
A Classic Casserole from the Instant Pot
This comforting casserole is a combination of creamy rice, bite-sized pieces of chicken, vegetables (usually, broccoli, peas, and/or carrots), and melted cheese. Many versions start with canned soup, but this recipe uses a combination of chicken broth and cream cheese instead — the latter of which you'll stir in at the end of cooking. As for the vegetables, a bag of frozen peas and carrots go into this version, but any kind of frozen vegetables are fair game.
Start with White Rice and Boneless Chicken Thighs
When cooking chicken and rice in the Instant Pot, Iong-grain white rice and boneless chicken thighs will give you the best results. Long-grain white rice cooks up tender and fluffy in the same amount of time it takes the chicken to cook through. Opting for chicken thighs rather than lean breasts ensures that the meat will be juicy and extra flavorful.
The Secret to the Best Instant Pot Chicken and Rice
Layering the ingredients is the key to making the very best creamy chicken and rice in the Instant Pot. That's right: Instead of stirring the chicken and rice together before cooking, you'll sprinkle the dry rice over the chicken and then seal the lid. Why? When dry rice rests against the bottom of the pot, it can brown too quickly or scorch, which can prompt the dreaded BURN error. But when you layer the rice on top, you'll end up with tender, fluffy grains every time.
More Ways to Make This Family Favorite