Products You May Like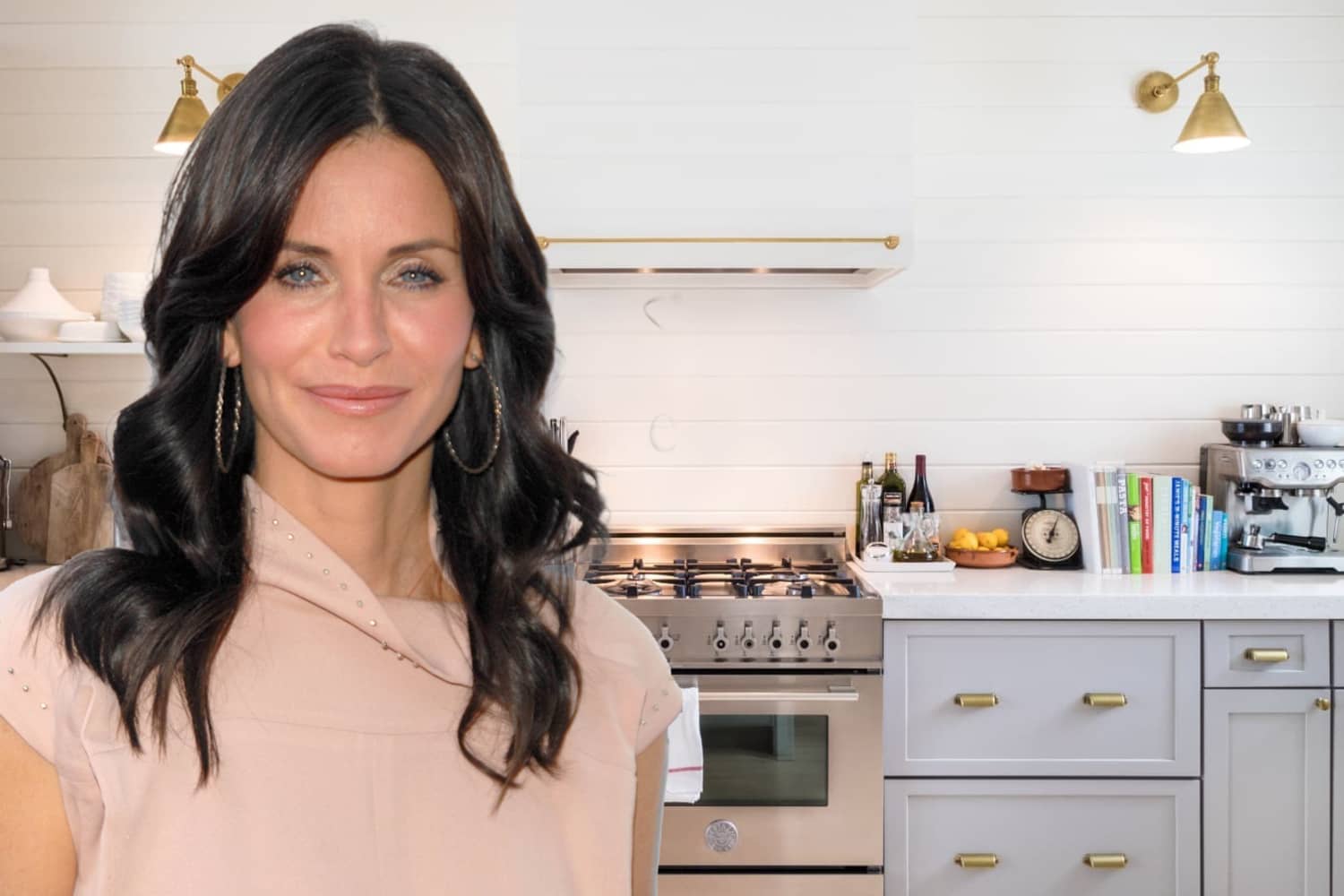 Instagram is always wonderful for the usual "Stars, they're just like us!" fodder, and occasionally for the delightful throwback to favorite iconic characters that stars have played in the past. Courteney Cox tries to nail both vibes in her latest post, but in the process of trying to be as relatable and quirky as her most famous television alter ego, Monica Geller of Friends, she also exposes just how little she is like any of us who need to make good use of their kitchen storage space.
"Tell me you're a Monica without telling me you're a Monica," she starts the video, referring to the famously extremely neat character who was obsessed with organizing and cleaning her outsized New York apartment. "I'll go first!" Then she opens her tool drawer to reveal a presumably custom-made wooden storage set up that allows each of the matching metal tools to have their own precisely sized and shaped divot for them to nestle into.
Visually, it looks amazing, especially since at first glance, they are totally normal, if fancy, kitchen tools — a microplane, scissors, cheese slicer, corkscrew, and a can opener. But if you look closer, things get slightly odd. There's a second can opener, but only one crab cracker. Then a zester, a tiny peeler, a miniature cleaver, and a mezzaluna. But surprising selection of tools aside, it's a cool design, fitting flat in the drawer and giving everything its place. A shallow notch runs through all the tools for easy grabbing of what you need.
Then she opens a second drawer and that's where things get really strange. As someone who loves admiring people's spice drawers, I have so very many questions about the decisions that went into stocking this drawer. About 45 matching jars with white lids, all neatly labeled look up from the drawer, which looks great, until you wonder what's in there. There are, for example two jars both labeled "herbs from Provence," and a third labeled "herbs of Provence." There are none in view labeled herbes de Provence. She also has a good selection of chile spices, including seaweed chile salt, chile lime, smoked chile salt, chile flakes, and tajin. But there's also steak sauce, which because it's top down, is hard to tell if it's some sort of steak sauce seasoning or there's randomly A-1 in her drawer. She also has baking soda in this drawer, which I've never seen included with spices, as opposed to baking ingredients or in a fridge, but hey, Courteney, you do you.
Her baking ingredients live in the pantry, the third and final space she shows, and which seems rather lovely and normal, if quite organized. There, she nods and says "I know!" like it's strange for it to look like that, but it is in fact a pretty normal pantry, though with most ingredients decanted from their original packaging into glass jars. Except on the top shelf, where she has a few sauces still in their natural jars — including A-1, so I guess that's not in the drawer? Stars, they're just like us, keeping their steak sauce in the pantry!