Products You May Like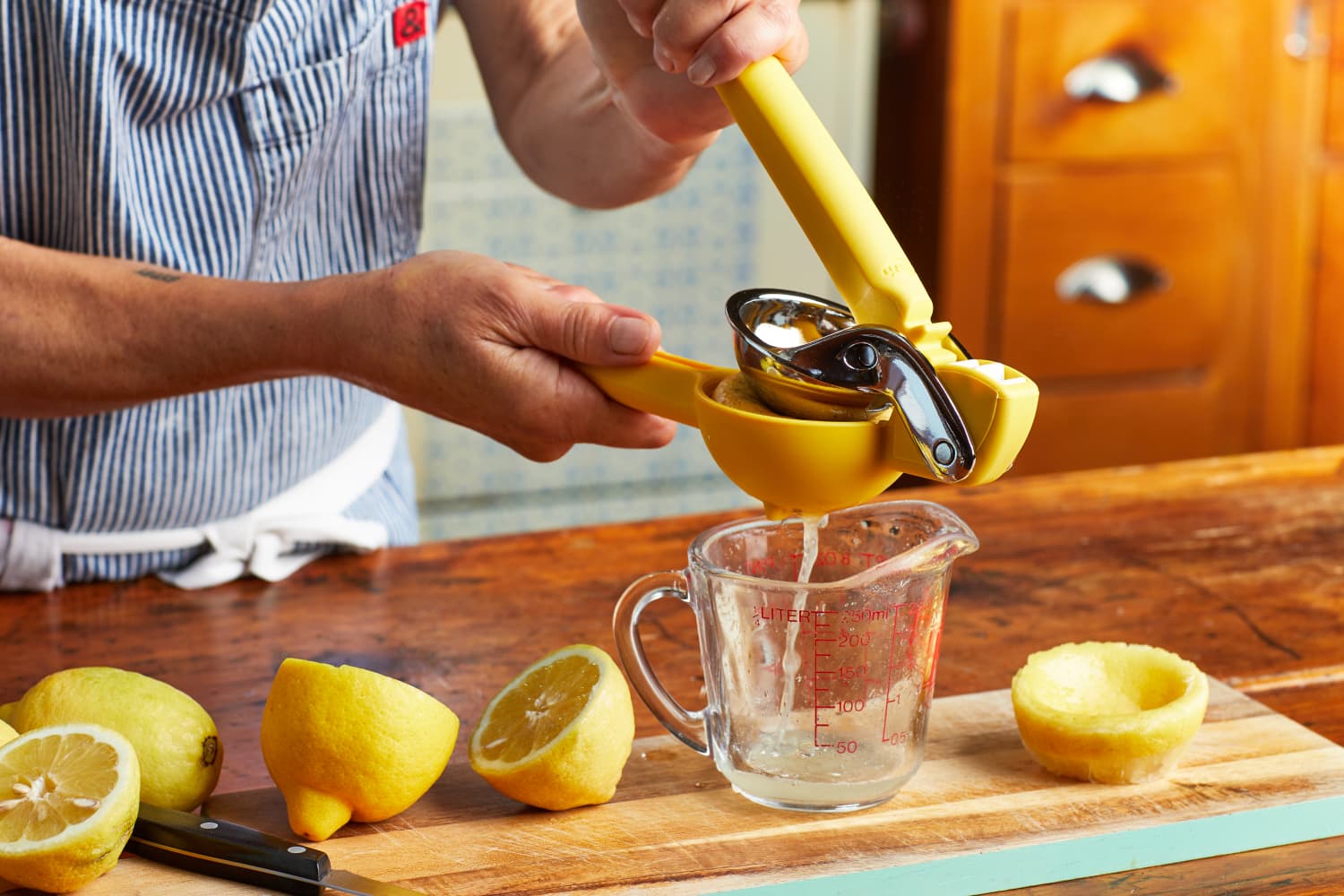 We independently select these products—if you buy from one of our links, we may earn a commission.
If you haven't read our story on the single best method for juicing lemons, stop. Read it! Really, we'll wait! And if you have and need a little a refresher (get it, cause lemonade is refreshing?), the answer is a handheld juice squeezer. While we didn't test one brand's handheld juicer against another (the story was more about finding the best method), we do have a favorite: the Chef'n FreshForce Citrus Juicer.
We even included this very juicer in our list of Kitchn Essentials for 2021. Because practically any recipe can be punched up with a squeeze of lemon juice — and this one wrings lemons dry with little effort on your part.
Unlike other handheld juicers, this one has a dual gear mechanism, which increases the tool's pressing power, even if you don't squeeze the handles that hard. The brand also claims it produces 20 percent more juice than other handheld juicers and, while we haven't scientifically tested that, we do know that lemon halves come out practically bone dry. Even though you don't have to squeeze the handles all that hard, it's pretty easy to do so because they're comfy and well-designed. The juicer has star-shaped perforations that direct juice downward, too, so nothing squirts upwards and into your face. We also like that the whole thing can go in the dishwasher, but it also opens up and is incredibly easy to clean if you wanted to wash it by hand. And it's durable — some of the staffers on our food team have had theirs for years.
Do you have a lemon juicer that you love? Tell us about it in the comments below!