Products You May Like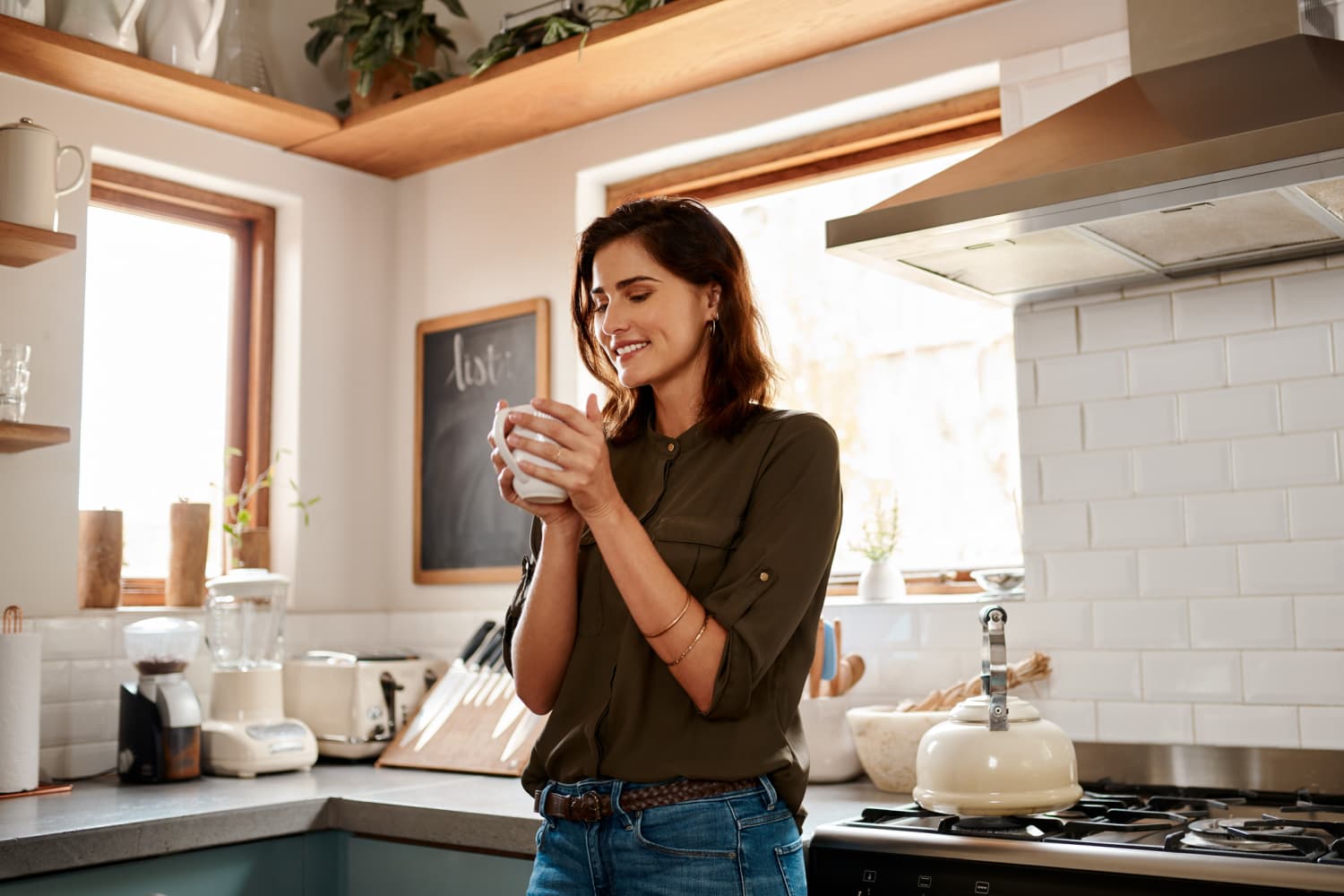 We independently select these products—if you buy from one of our links, we may earn a commission.
Whether it's spring, summer, fall, or winter, if you're a coffee lover, your morning cup of joe is a staple all year. But first, you need a good coffee maker on your countertop to deliver your daily brew. If you're looking to add one to your setup, Nespresso's DeLonghi VertuoLine Evoluo Coffee Maker is on massive sale right now at Best Buy. Marked down almost 30 percent, it's the perfect compact coffee maker for making café-style drinks from the convenience of your own kitchen.
The benefit of choosing a coffee maker from the brand's VertuoLine collection is that the machines heat to lower temperatures than others, resulting in a creamier espresso shot. They also use unique dome-shaped capsules, and, based on the type of capsule you pick, the machine determines the appropriate cup size. And you can easily adjust the cup support located at the base of the machine to accommodate various sizes. Additionally, you have the option of choosing between 28 flavors, along with limited-edition delicious varieties when they're launched.
As for using the coffee maker, it's easy! Simply fill the tank with water, add your pod, and in a few seconds, you'll be greeted with that heady smell of freshly pulled espresso. The machine takes just 15 seconds to heat up, so if you're constantly on the go, it's the perfect coffee maker for you. Plus, it comes with Nespresso's nifty Aeroccino frother that gives you the flexibility to experiment with your coffee drinks. Cappuccinos, lattes, macchiatos … you can brew it all with the touch of a button.
Once you're done using your capsules, send them back to the brand for recycling in the pre-paid shipping bags that come with each order. As for cleaning the machine? The entire process takes 10 minutes at most.
At just $255 (normally $349), this is an incredible opportunity to save big on a coffee maker that can bring so much joy to your daily ritual. The only hard part? Choosing your favorite flavors!