Products You May Like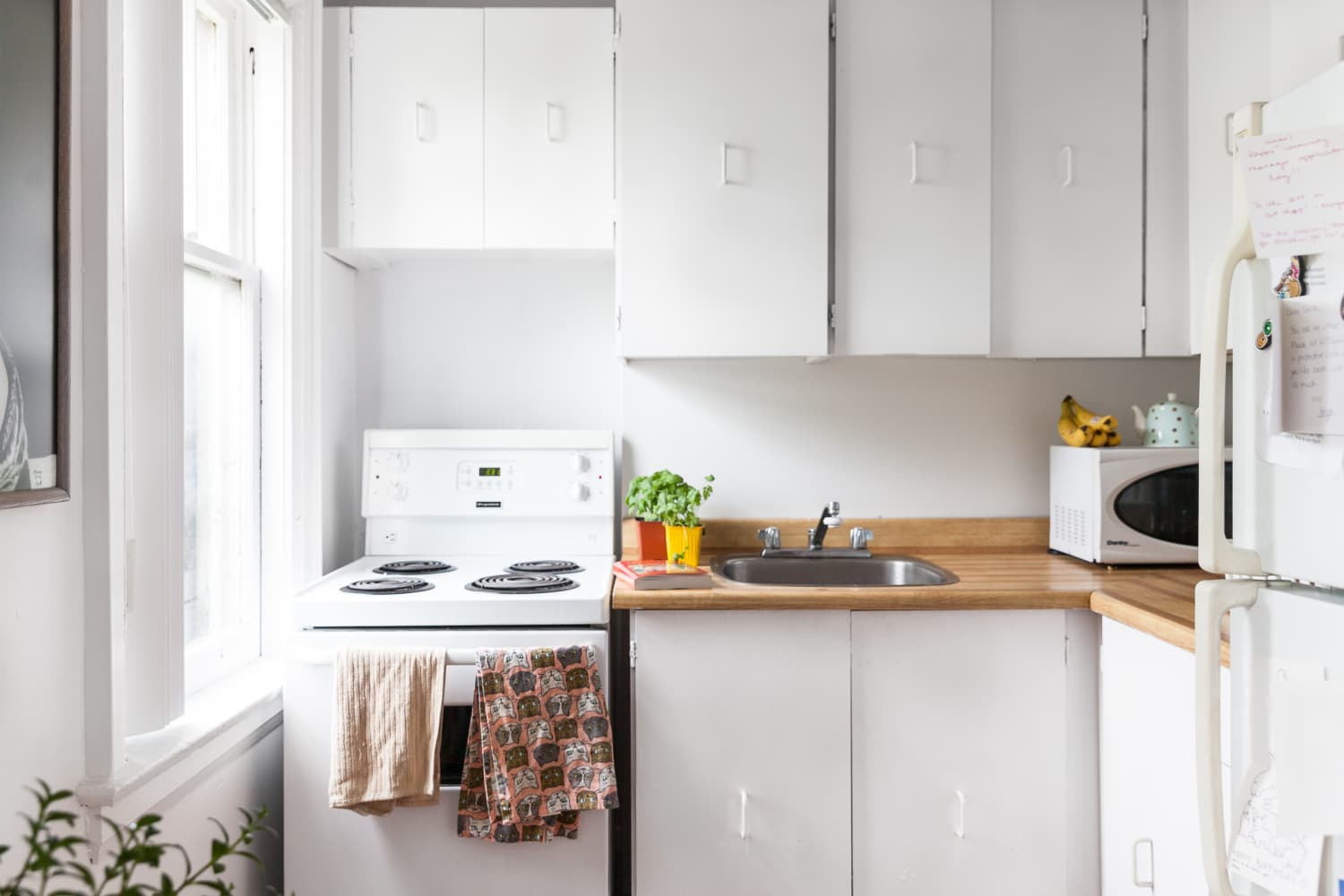 We independently select these products—if you buy from one of our links, we may earn a commission.
I love a cheeky tea towel more than almost anything. (Here's one that makes me smile. And another!) But I find that they're not actually absorbent enough. Regular ol' dish towels aren't much better. And, as great as microfiber cloths are, I don't really want to dry my hands with them (is it just me or do the little hooks seem to catch on every single ridge in your fingerprint?). So even though I have stacks and stacks of kitchen towels, I haven't found one that I truly, madly love. Until the folks at Brooklinen suggested I try using their Waffle Hand Towel in the kitchen.
Of course, I was skeptical of bath towels in the kitchen. Would something just feel … not right? Would it look like I put bath towels in the kitchen? Would they even do the trick? No. No. And yes!
See, these towels are made of 100 percent Turkish cotton and they are shockingly absorbent — especially considering how lightweight they are. They're also shockingly fast drying, even after I've used one to dry a sink's worth of dishes. I love that they don't leave little pieces of lint behind and how soft they are to the touch. Plus, they're giant compared to the other dish towels I have (20 by 30 inches).
In addition to using these towels to dry my dishes, I've also been using them to dry my hands, wipe up around the sink area, and grab hot sheet pans out of the oven (just bunch one up real good!). And they're still looking good as new.
I do have to confess that I have one regret when it comes to these towels. I wish I had gotten some for the bathroom, too.
Buy: Waffle Hand Towel, $28 (normally $35) for two at Brooklinen
Do you have a favorite dish towel to use in the kitchen? Tell us about it in the comments below.