Products You May Like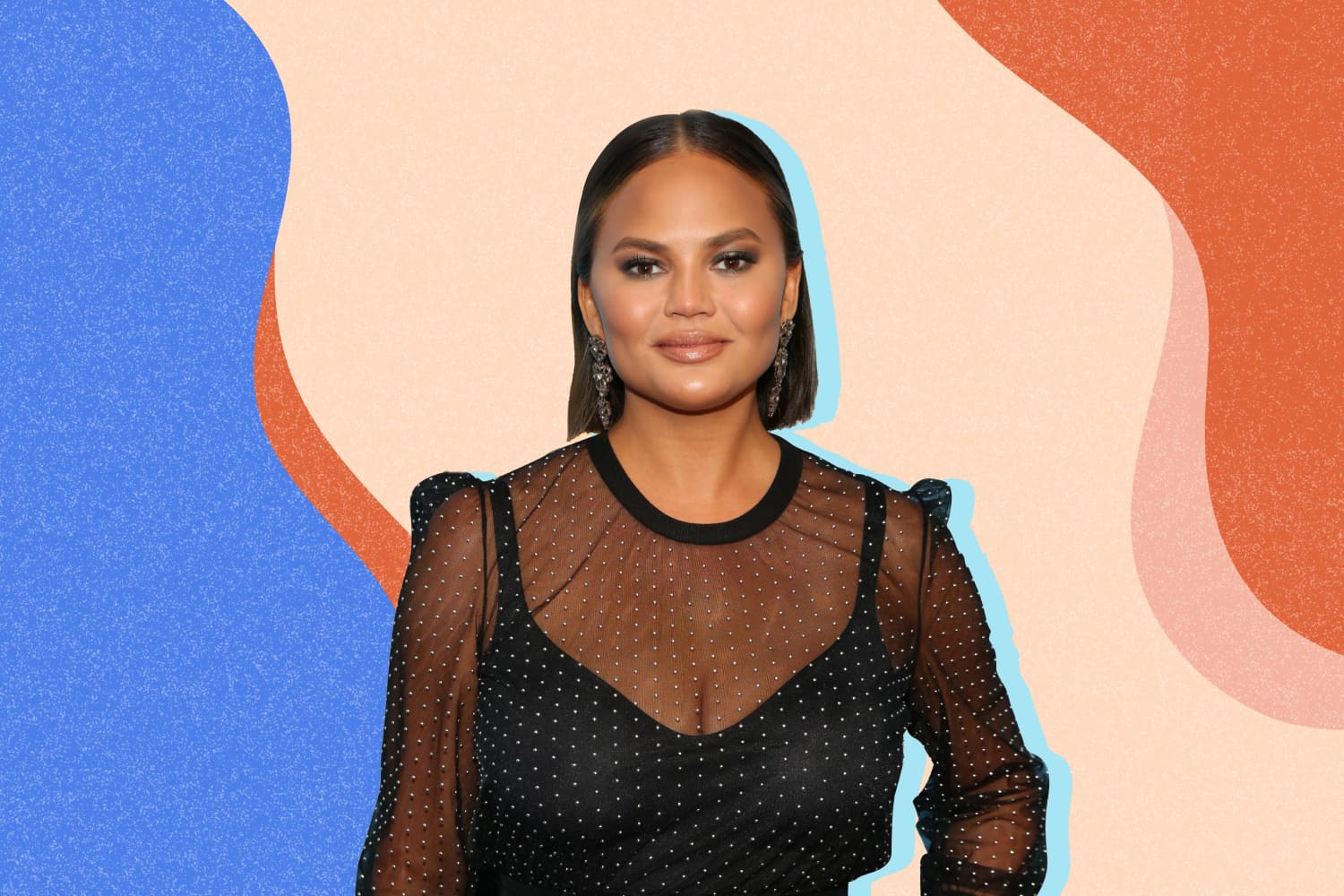 We independently select these products—if you buy from one of our links, we may earn a commission.
I own a lot of knives — like, two knife blocks full. And that's not including the knives I have packed away in storage. So when someone has a favorite knife, I pay attention. And when that person is Chrissy Teigen? Well, I buy it immediately.
"Chrissy's Go-To Santoku Knife" caught my eye because of the "go-to" description — and the price tag. At $24, it's incredibly well-priced. And the description really sells it. Here's what the site says: "We brought Chrissy's go-to knife to the shop because you've all been asking for single knives to buy! This multipurpose knife will become your right-hand woman in the kitchen."
My new kitchen right-hand? I want that! So, I ordered it immediately.
The knife has a wooden handle and a 7-inch serrated blade. The handle arrived a little scratchy feeling, so I rubbed a drop of olive oil into it and got to work chopping, slicing, and dicing.
I found the knife's handle comfortable to hold, with a sloped upper portion that felt nice in my palm. I generally don't prefer a serrated edge for my everyday prep work (for that, I love my chef's knife), but the knife was still sharp and nimble enough to mince ginger, finely chop garlic, and thinly slice celery, onions, and beef crosswise. (I was making this for dinner!) The serrated blade also sliced through tomatoes without squishing them, easily cut through sandwiches, and shaved off a piece of sandwich bread without tearing it.
At 7 inches, the knife felt a tad short at times (my go-to knife is 8 inches), but I still think it's a great size for many home cooks — especially ones that feel intimidated by a larger knife. And, overall, Chrissy's Go-To Santoku Knife is incredibly well-priced for its quality. I'll absolutely be buying one for my sister, who will be moving into her first apartment in a couple of months and will be in need of an all-around starter knife that's inexpensive, useful, and not-too precious, as she's just learning to cook. And if that sounds like you, I suggest you get one for yourself immediately, too.
What's your go-to knife? Tell us about it in the comments!